Honda Launches 2014 Civic Black Edition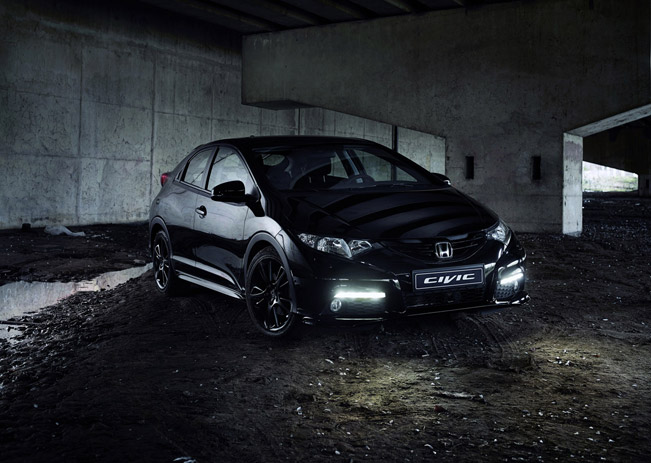 2014 Honda Civic Black Edition has been launched only for the customers of United Kingdom. The new Civic model will be offered with either the 1.6 i-DTEC diesel or 1.8 i-VTEC petrol engines. Its styling combines a number of gloss black elements which lend the car dynamic and at the same time bold look. At the front and sides, we see black front and side skirts, while at the rear – there is a rear bumper garnish. These elements work together, thus contributing for a more aggressive profile.
Furthermore, the car also features an aluminium badge with the Black Edition logo and gloss black roof spoiler which additionally highlights car's dynamic shape. Even more - the bold look is rounded out by harmoniously integrated covers for the side mirrors, gloss black fuel lid cover and black alloy wheels.
If the five-door hatchback is equipped with the 1.6 i-DTEC diesel engine, then it will deliver 120 hp (88 kW) and 300 Nm (221 lb-ft). On the other hand, driven by the 1.8 i-VTEC powertrain, the power of the new Honda model is rated at 142 hp (104 kW) and 174 Nm (128 lb-ft).
Of course, the diesel engine is more economically viable than the petrol one. It returns 78.5 mpg with CO2 emissions estimated at 94g/km. On the other hand, the petrol engine returns 46.3 mpg and has higher emissions at 145g/km.
Source: Honda