Huntsman Longnose 105 Concept To Be Produced In 49 Examples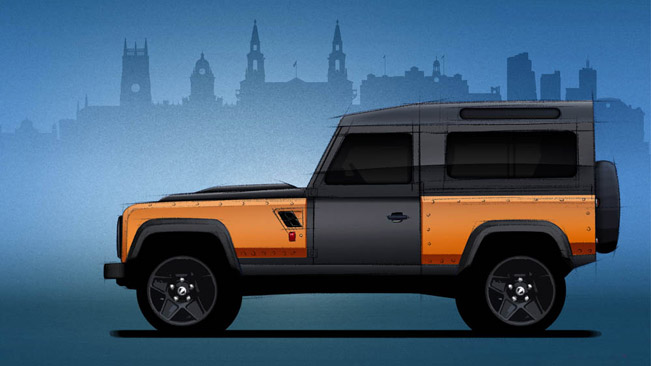 A. Kahn Design is the company which has developed the Chelsea Widetrack Defender. Now the designers are improving this winning formula and are introducing the first sketches of a forthcoming concept called Huntsman Longnose 105.
The concept vehicle is a combination of Kahn's sublime style and Paris-Dakar race bred performance technology. In other words it expresses stunning visual characteristics and boasts supreme performance due to the 6.2 litre V8 powerhouse driving through a 6 speed electronic gearbox.
The engine produces 550 horsepower (404 kW) and is one of the featured elements ensuring breathtaking on and off road performance. Furthermore, the vehicle sports race derived braking system.
Kahn envisioned this design concept with a special exterior pack that includes front bumper with integral LED lamps and sump guard, vented tailpipe exit mud flaps, side steps, Chelsea signature wide wings, crosshair headlamps, rugged new grille, and a choice of 16 or 18 inch wheels.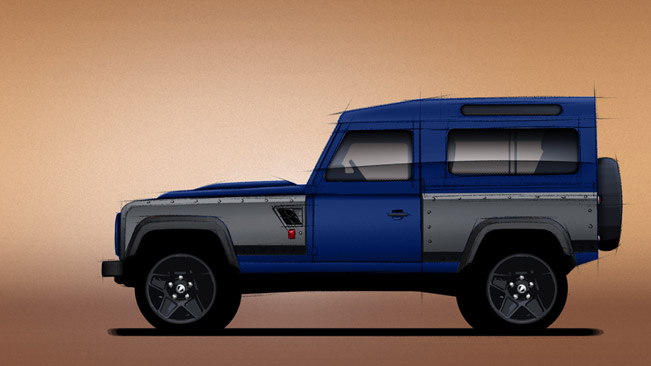 Inside, the cabin of the Huntsman Longnose 105 features hand trimmed racing seats, sport steering wheel, drilled pedals and custom dials. They all contribute to the unique nature and tactile feel of this high performance Defender.
Moreover, the design company is offering additional list of equipment which includes features such as integrated satellite navigation system, 20 inch wheels, privacy glass, tweed trim detailing and a choice of luxury floor and headlining materials.
The tuning specialists have also revealed that there are plans to produce only 49 examples of the Huntsman Longnose 105. The vehicles will based around the brand new Land Rover Defender and retain an uprated version of the supremely rigid Land Rover chassis.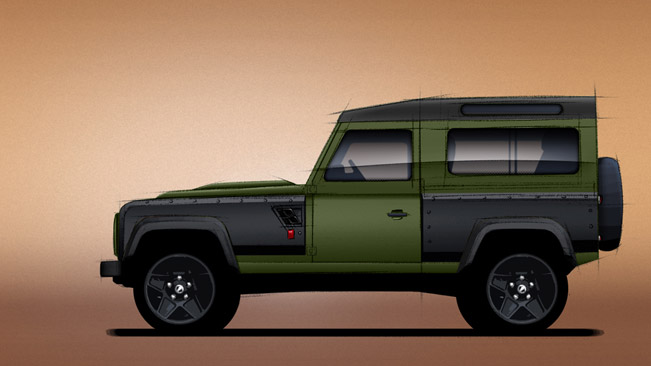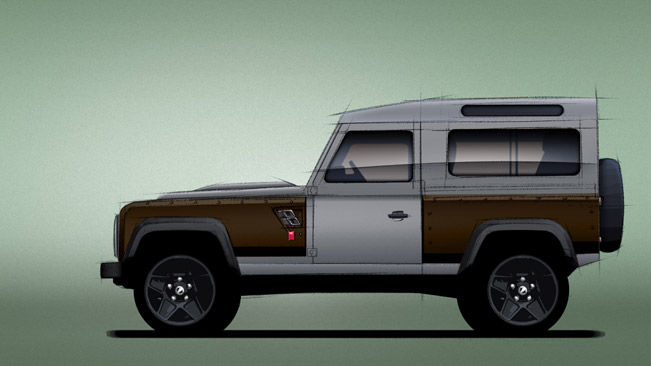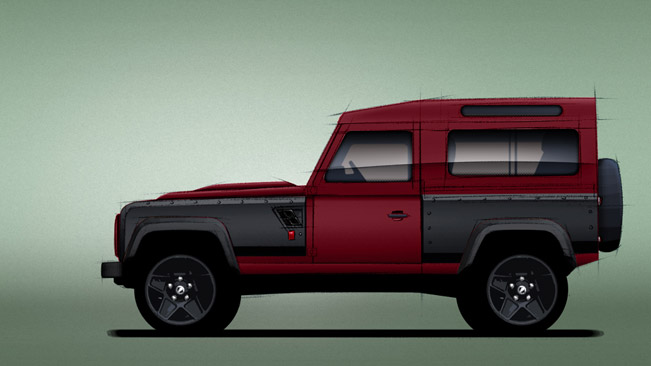 Source: A. Kahn Design