Hyundai Previews New Sonata [TEASER]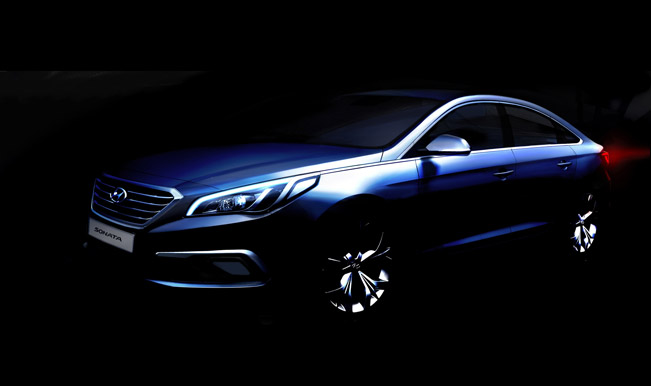 Hyundai has just released a shadowy teaser image showing the new Sonata. The car is going to be launch very soon in Korea later this year, where it will make its world debut. United States will see the car during the New York International Auto Show in April.
The upcoming mid-size sedan is going to have a rear-drive as brand's Genesis, which was on display in Detroit. Of course, Hyundai retains it emblematic design language and continues to impress with the "fluidic sculpture", which is visible even in this render.
The new Sonata will feature softer lines, aggressive hexagonal grille with a chrome surround and horizontal slats and redesigned headlights. The brand uses the term "Inner Force" to describe car's design, which directs to the fact that the redesigned sedan is reborn with an evolved aesthetic force that stems from purpose and sophistication.
Inside, the interior was refined too. High quality materials were utilized in order to deliver the ultimate luxury. The new Sonata will be also equipped with the intuitive Human Machine Interface (HMI) with a high-mounted infotainment screen.
In terms of safety, the car sports more high-strength steel and more structural reinforcements, seven airbags, and redesigned chassis for better protection. Unfortunately, Hyundai hasn't released any information about the powertrains of the new Sonata or whether there will be ay updates.
Source: Hyundai