Hyundai Reveals Sonata's First Interior Rendering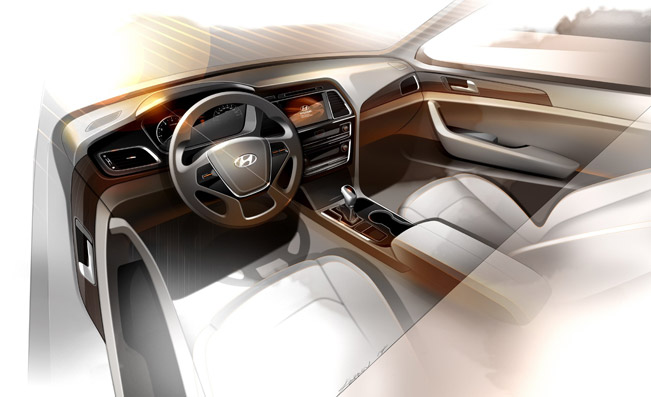 Yesterday Hyundai Motor Company showed us a shadowy teaser image of its brand new Sonata model. Today, the South Korea's largest automaker is unveiling the first interior rendering of the car. The latter is scheduled to make an official debut in its home market in the end of March. Interestingly enough, Hyundai began receiving pre-orders for the midsize sedan since the first teaser was released (this means yesterday).
The debut of the model in the United States will be in April during the New York International Auto Show in April. This new Hyundai model is going to have a rear-drive, exude brand's emblematic design language and therefore - impress with its "fluidic sculpture".
As visible from yesterday's render, the new Sonata will sport softer lines, aggressive hexagonal grille with a chrome surround and redesigned headlights. Speaking about today's image, it is seeable that the interior if refined too. We can notice that it will be a two-tone interior.
Hyundai stated that high quality materials were used for ensuring occupants ultimate luxury experience. The car will be also equipped with the intuitive Human Machine Interface (HMI) with a high-mounted infotainment screen, which is present in the current rendering.
More information about the model to be disclosed very soon. Stay tuned!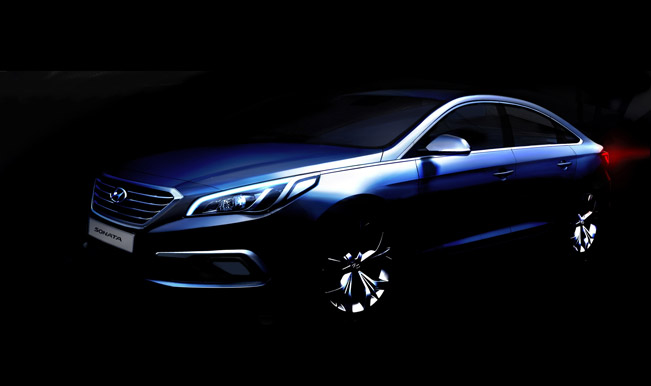 Source: Hyundai