Hyundai Tells The Story Of 2015 Tucson Fuel Cell [VIDEO]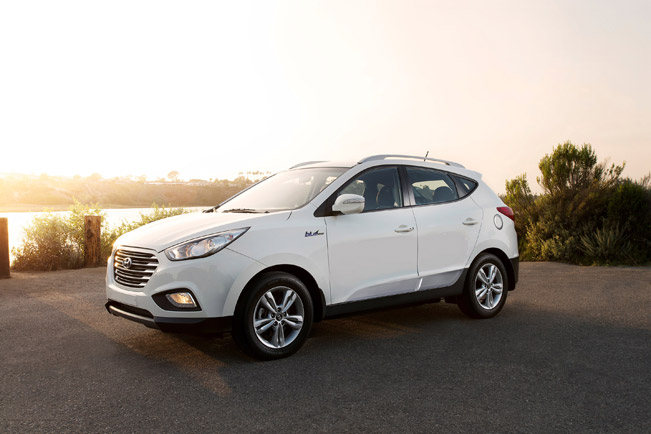 2015 Hyundai Tucson Fuel Cell was introduced at last years Los Angeles Auto Show and it was an embodiment of brands next generation electric vehicle. The vehicle will be available at several Southern California Hyundai dealers this Spring. For the occasion, the company has released a video in which its employees tell Hyundai's Fuel Cell story. You can watch it below.
The driving range of the Tucson Fuel Cell on a full charge is up to 300 miles. The better news here however is that its emission is water. Furthermore, the car needs less than 10 minutes to fully charge, when compared to the current EV's, which need at least 3 hours with a
240V charge.
All in all, 2015 Tucson Fuel Cell has a motor which performs just as strongly as an internal combustion engine, but it emits only water. In addition to this it is as quiet as a standard EV, but it is even more beneficial that the latter because it can go farther on a single charge.
Click below to see Hyundai in this new video:
Video Source: YouTube
Source: Hyundai