Hyundai Unveils Intrado Concept Ahead Of Geneva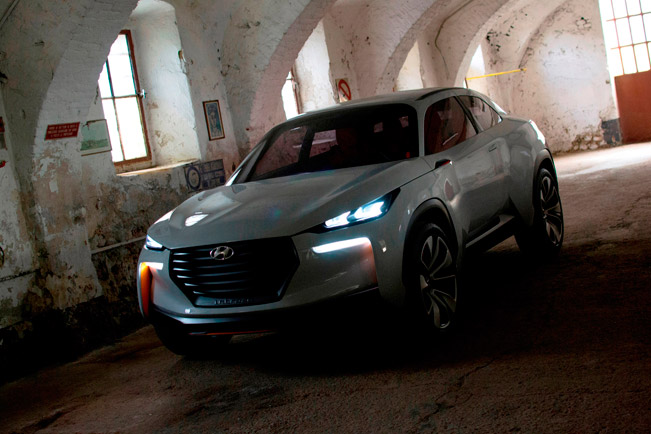 Hyundai Intrado Concept is set to be officially unveiled at the Geneva Motor Show, where it will showcase the brand's belief that advanced vehicle technologies and intelligent design. The model is an embodiment of a car which is easy to use, intuitive to interact with, and readily adaptable to the varying demands of a busy and active lifestyle.
The name of the concept stems from the underside of an aircraft's wing – the area that creates lift. The designers have used here advanced materials and technologies also inspired by the aircraft. Of course, the shape of the car is dictated by the need to be aerodynamically efficient. What I personally like very much in this concept is that it is free of unnecessary adornments and features minimal detailing.
The interior of the concept car is as practical as the exterior and puts the man focus on the usability and adaptability. It is also built with advanced materials. Inside, one sees how the seals of opening panels shut directly against the central carbon frame, showcasing the carbon fibre whenever doors, hood or trunk are opened.
In fact, inside, the components which are usually hidden are here emphasized. Such are the 'see-through' air vents and exposed frame onto which the seats clip directly. The interior theme is decided mainly in bright 'Beaufort Orange', which contrasts with the exposed carbon fibre.
Intrado is built with the use of Hyundai's super-lightweight steel, thus giving the concept a lighter and stronger structure. In addition, the central carbon frame structure is constructed using new, patent-pending manufacturing and joining techniques.
In terms of power, under the hood of this Hyundai concept sleeps the next-generation hydrogen fuel-cell powertrain that uses a Li-ion 36 kWh battery. The latter is refueled in just a few minutes, and gives the Intrado a range of up to 600 kilometres, and of course - it emits only water.
Source: Hyundai