Infiniti QX70S Design to be Unveiled at Paris Motor Show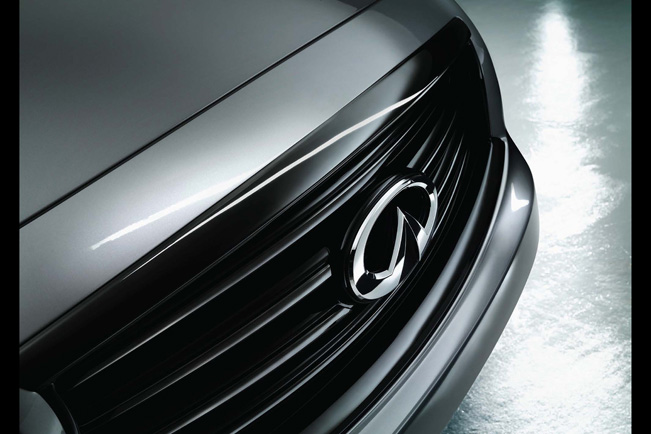 Since its inception in 2002, the Infiniti FX stood out among performance luxury crossovers with its bold aggressive styling and that holds true for the current model now known as the QX70. However, the problem is that rivals like the Porsche Cayenne and BMW x5 are coming off with big updates. Like the Infiniti is nearing the end of its second generation, which is now 5 years old to buy a little time until the next generation QX70 can come out. Infiniti has spiced a little bit its aging crossover with a new blacked-out appearance package. Ahead of its debut at the Paris Motor Show next month, the Infiniti QX70S gives an even more vile presence to the already sinister QX70 with an abundance of dark trim, and we will have to wait a bit longer to see the entire vehicle.
Infiniti has already released several teaser shots, showing some of the details. On the outside this includes black chromed grill, fog lights, side scoops and rear license plate frame. Adding to the dark appearance are the black 21-inch six-spoke wheels and a black roof rails and mirror caps.
Inside, the Infiniti QX70S design black lacquer finish on the center console and the rest of the interior is covered in black leather with purple accent stitching throughout.
By far, Infiniti claims that the QX70S design will only be sold in Western European countries, following its first debut in the Paris. So there is no word as to whether or not it will be offered in the US.
The Infiniti QX70S design will be unveiled during the press days at the Paris Motor Show, which runs from 2nd October 2014.
Source: Infiniti