Infiniti "Synaptiq": A Futuristic Interaction Between Human and Machine Charactersitics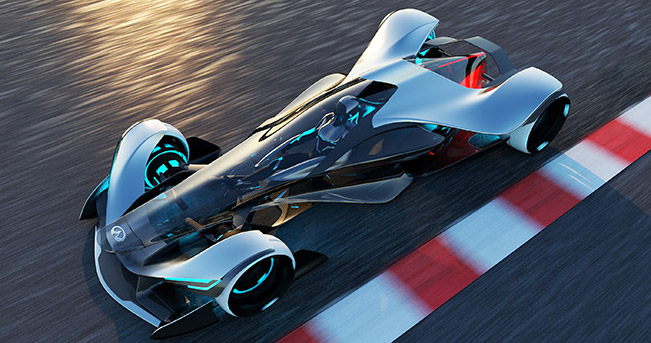 Infiniti has designed a racer of the future which, in my personal point of view, looks like a race car which can compete with a Batmobile. The name is Infiniti 'Synaptiq'.
This unique model was made for this year's Los Angeles Motor Show Design Challenge with the initial goal to answer to the theme of "Sensing the Future: How Will Cars Interact With Us In 2029?" In the process, this jaw-dropping car managed to scoop the "People's Choice" award almost without any difficulty.
Infiniti's candidate received the most online votes from visitors to the LA Auto Show Design Challenge's Facebook® page. It, respectively, resulted in ensuring the manufacturer the first-ever People's Choice Award in the program's 11-year history.
In relation to this, John Sahs, interior design manager at Infiniti, and leader of the Syntaptiq team explains that; "Our designers loved participating in the LA Auto Show Design Challenge, conceptualizing how Infiniti drivers could interact with their vehicle in the coming decades. It's extremely gratifying for the public to also dream a bit with us and identify with such ideas that may seem a bit futuristic, but may just not be that far away from reality."
The futuristic Infiniti 'Synaptiq' incorporates the idea of implementing 3D hologram and wearable technologies ( SYNAPTIQ S.U.I.T.,or in other words, Symbiotic User Interface Technology) into everyday driving experience, thus merging human and machine characteristics on a new interface which controls the vehicle. Furthermore, in order to turn driving into more interactive activity, Infiniti Design team of professionals sculptured a fictional vehicle triathlon, named the A.R.C. Race which includes air, rally and circuit competitions.
Source: Infiniti