Jaguar vs. Chicken or Cat vs. Mercedes-Benz [VIDEO]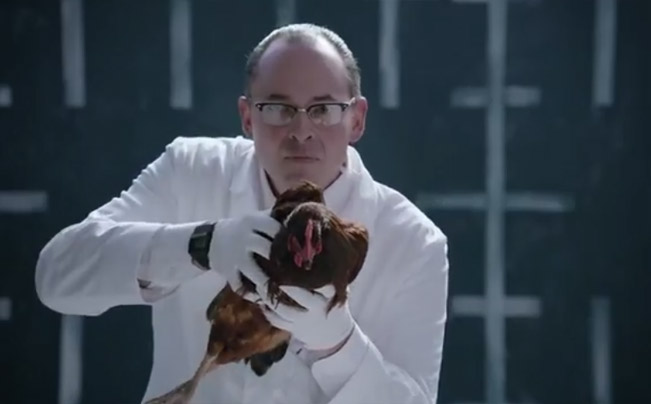 Do you remember the chicken add from Mercedes-Benz? Then you're going to love this witty response by Jaguar! Mercedes undoubtedly impressed us with the commercial of its MAGIC BODY CONTROL. The spot even served as an inspiration for other ads of products that do not relate to the automotive market.
Now Jaguar's creative department has gone even further with a brilliant parody of the dancing chickens. The main difference between both videos however is that in Jaguar's ad is involved a big cat. It seems that the latter brand is more interested in "cat-like reflexes".
MAGIC BODY CONTROL is an active suspension which can deal with any situation and is based on the Active Body Control suspension. In fact, it features an active suspension that improves both comfort and driving dynamics. So the creatives at Mercedes-Benz decided to make the very artistic dancing chicken advertisement. Nevertheless, it is definitely worth it to see how the British brand chaffs with this marketing concept.
Video Source: YouTube