Kia to Reveal Mysterious Electric AWD in Chicago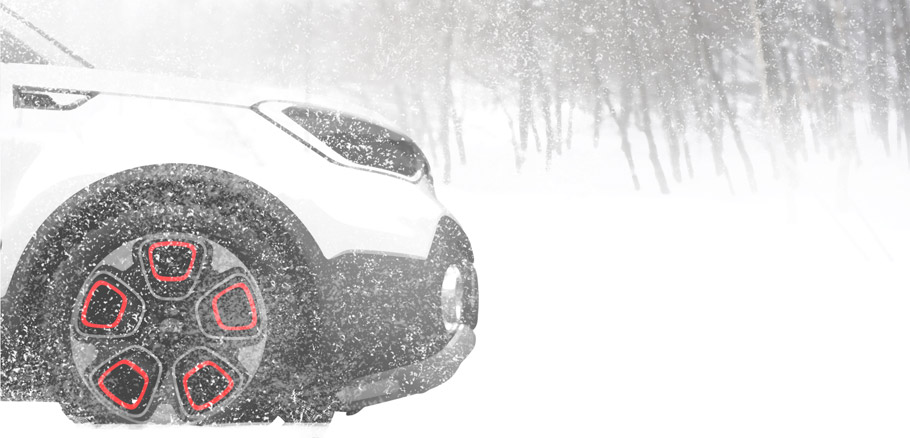 In exactly two weeks from now Kia is going to premiere a mysterious vehicle at the upcoming Chicago Auto Show. The company is keeping tight-lipped about it and didn't reveal even the name. What we have just received is the first teaser image of the vehicle and scarce information. The first big thing about it is that it will be advanced and capable electric vehicle, and the second is that it will feature all-wheel drive. This means that it will be an e-AWD concept.
The bold off-roader was created by Kia's California design studio. Now the car is in real form and aims at the city dwellers seeking the ultimate urban escape. The concept is intended to enable a wide array of outdoor activities such as skiing or snowboarding, camping or hiking, and even mountain biking.
It definitely promises adventures at higher elevations and more importantly – it focuses on the environmental side of the automotive industry. This concept will prove that practical urban wheels can also be rugged and capable.
Rumors say that the off-roader will be based in the Soul EV model. And we are wondering whether it will use its powetrain. The aforementioned vehicle is driven by a 27 kWh lithium ion polymer battery and an electric motor. The motor produces 110 hp (81 kW) and 285 Nm (210 lb.-ft.) of maximum torque. The range that it can cover is around 80-100 miles.
Kia's newest concept will be fully unveiled at the show in Chicago on 12th of February.
Source: Kia