Koenigsegg Agera R BLT for China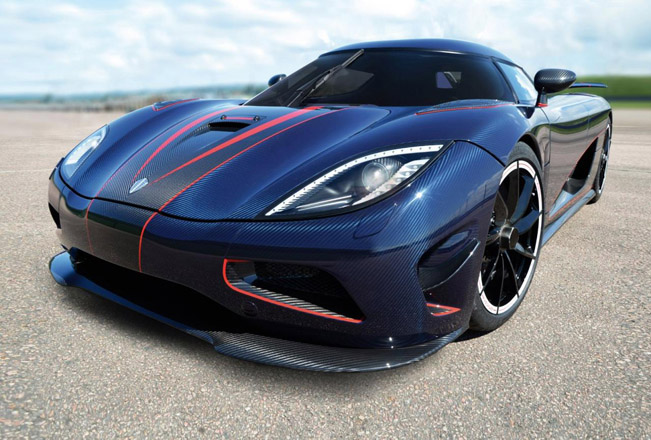 Koenigsegg has released images of the BLT, which is a special edition of the Agera R.
The exterior features blue tinted clearcoat carbon body reminiscent of the Pagani Zonda Tricolore. There are also red highlights among many other unique features requested by its owner.
"We are thrilled over the result and we hope the customer will like his car as much as we do.", commented Christian von Koenigsegg.
The Agera R is powered by a 5.0-liter V8 twin-turbo engine which develops 1140 HP (838 kW) and 1200 Nm (885 lb-ft) of torque using E85 fuel. With a curb weight of 1,435kg (3,164 lbs), the Agera R can accelerate from 0-100 km/h (0-62 mph) in 2.9 seconds and on to a top speed in excess of 390 kph (245 mph).
The standard Agera R is of approximately 1,200,000 EURO. However, the special edition will be more expensive.
Source: Koenigsegg