KTM Takes Triple Honours In Topgear.com Awards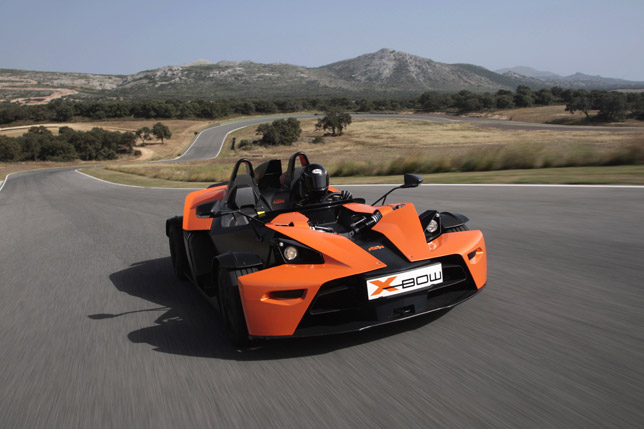 KTM, one of the newest car manufacturers in Europe, celebrated triple honours at the TopGear.com 2008 awards last night.The stunning 'Ready to Race' KTM X-Bow is Top Gear's 'Sports Car of the Year', while KTM's CEO Stefan Pierer, and X-Bow Chief Chassis Engineer, Loris Bicocchi, are both recognised among Top Gear's 'Men of the Year'.
Made in Austria, the KTM X-Bow (pronounced crossbow) is a minimalist two-seater mid-engined sports car - featuring a state-of-the-art carbon fibre monocoque - that delivers a pure and exhilarating driving experience.  Its 2-litre TFSI Audi engine develops 240 ps (177 kW) and catapults the X-Bow to 62 mph in 3.9 seconds.
The team at Top Gear magazine – the most widely read motoring publication in the UK – and TopGear.com – which boasts over two million unique users each month – reports in this month's 'Car of the Year Awards' issue that the X-Bow they drove in New York "...cuts enough of a dash to stop traffic on its own… beautiful carbon and a great engine courtesy of Audi combine to make it one the greatest things we've been in all year."
Top Gear enthuses that Stefan Pierer will "... chat for hours about racing. We like it that he donated KTM's DNA to a machine with four wheels."
And in crediting Loris Bicocchi with the X-Bow's dynamics, Top Gear observes that the X-Bow "... turned out delicious. That's the mark of Bicocchi."