Lambo presents new SC18 Alston. Details here!
Lamborghini Squadra Corse reveals new SC18, the first one-off in brand's history and motorsport division. This is an unique machine with tons of features that were designed altogether with customer and Centro Stile Lamborghini team – a road approved sportscar with a spirit of a pure track-ready beast! Let's find out more!
As you might well expect, such a vehicle features extreme aerodynamics - developed especially for this model and derived from Squadra Corse's experience in competition, body curves and lines blend in racing elements from the front hood with air intakers in the style of Huracan GT3 EVO. Sides and rear feature sporty fenders, fins and airscoops such as these seen in Huracan Super Trofeo EVO. Furthermore, the aerodynamic concept is completed by a large carbon-fiber wing with three mechanical adjustments. Also, there are twelve air intakers on the rear hood that contribute for heat exchange and improved performance of the V12 engine.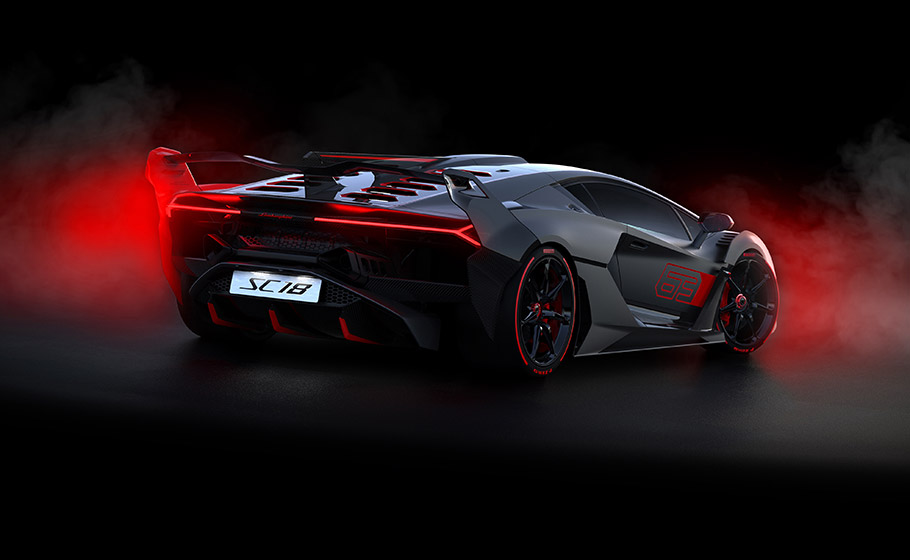 And as we are talking about the engine, we should mention that this is a top-of-the-line Lamborghini construction that delivers outstanding sports performance: this is an aspirated 6498cm3 V12 that generate a total of 770hp at 8,50rpm and 720Nm of torque at 6,750rpm. Such power is tamed via seven-speed Independent Shifting Rod gearbox and light materials as carbon fiber body, specific exhaust at the rear and terminals with unique sound and design.
SEE ALSO: New engine system of BMW 330e does matter - here's why!
Furthermore, vehicle's exclusivity is emphasized by the underline color of the carbon fiber body Grigio Daytona grey color and visible red-painted details. Sweet! And for the interior Lambo team has included Nero Ade Alcantara with cross-stitching in Rosso ALala and carbon fiber bucket seats. Neat!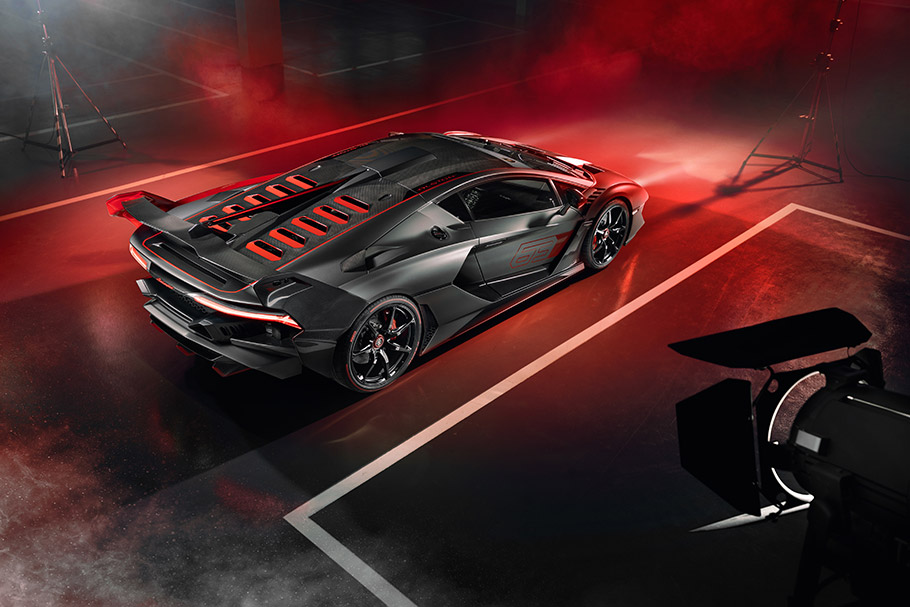 Source: Lamborghini