Lamborghini opens new dealership Lamborghini Paris Ouest
The brand Lamborghini has just opened a new dealership in Paris, France. The name of the showroom is Lamborghini Paris Ouest. In the event was marked with the presence of Stephan Winkelmann, who is the President and CEO of Automobili Lamborghini S.p.A. The showroom is situated on 15 Boulevard Gouvion, Saint Cyr and is managed by Lamborghini's partner Neubauer Group, which is famous with their professional work in Parisian luxury car market. In the new dealership can be seen the entire product range including the two series models - the Gallardo and the Aventador LP 700-4. The latter won 29 international awards for its unique design and innovative technology, which make it the new reference point in the super sports car world. The Aventador has achieved both public and commercial success. In fact, all cars which are going to be manufactured in the first 18 months' production are already sold. On the other hand the Gallardo is the latest model from Lamborghini and it was presented firstly at the 2011 Super Trofeo Stradale. Moreover, the Gallardo product line-up is the most successful range in the company's entire history. Given these facts, it is no surprise that since 2003 nearly 12,000 Gallardos have been sold.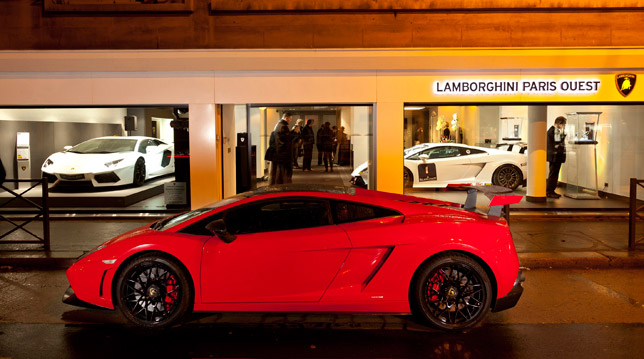 The success for Lamborghini in the year if 2011 was major: it sold 1,602 cars (+ 23%). The lrgest market was the United States, followed by China. With the opening of the Lamborghini Paris Ouest, the company plans to improve and strengthen the sales network in France and the world. Moreover this new dealership increases the points of sales and aftersalec in France to five: two in Paris, Mulhouse and Lyon, and one in Montecarlo. In fact, worldwide Lamborghini has more than 120 showrooms in 45 countries.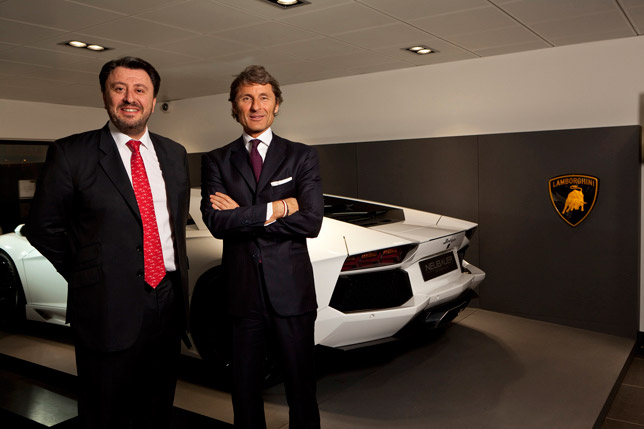 Source: Lamborghini