Land Rover Defender Celebrates 70th Anniversary With Special Model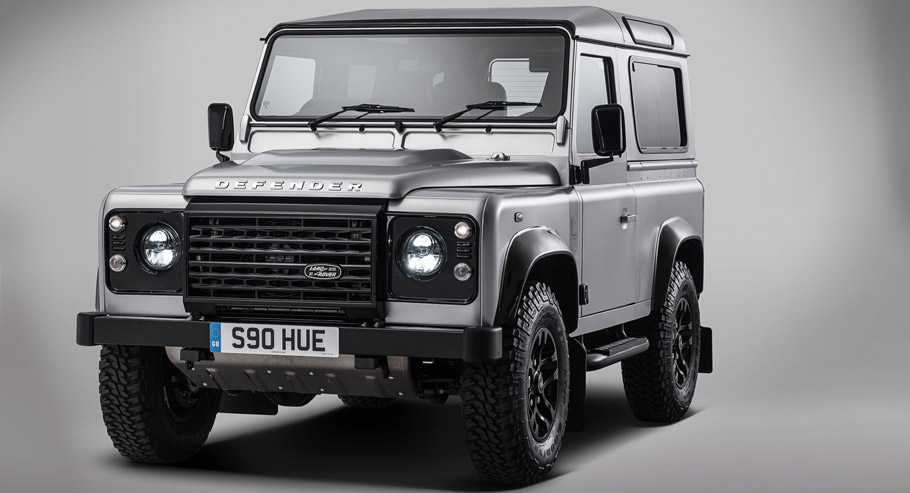 Land Rover celebrates its 67th year of production with a one-of-a-kind vehicle, that will also mark the two-millionth Series Land Rover and Defender in UK. With an unique design, created by a special team, the "Defender 2,000,000" is here to honor the almost of seventy years of Land Rover production in the Solihull plant, UK.
Furthermore, in December this year collectors and Defender fans will have the opportunity to get the vehicle, when it is auctioned by the prestigious and globally renowned auction house, Bonhams. But this is not all. The proceeds will be donated to Land Rover's humanitarian and conservation partners: the well-known International Federation of Red Cross and Red Crescent Society (IFRC) and the Born Free Foundation. How cool is that?
SEE ALSO: Kahn Reveals Land Rover Defender XS 110 Pick Up in Corris Grey
The special Defender will be unveiled by Bonhams at 2015 Goodwood Festival of Speed, 25-28 June. And after that there will be numerous more events, where the Defender will take place and at the end of the year, the special vehicle will be auctioned at a prestigious event, held at the Bonhams auction house in New Bond Street on Wednesday 16 December.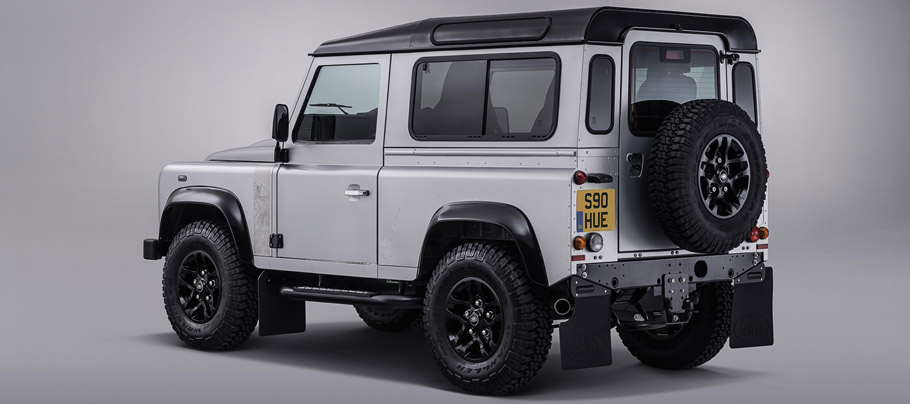 The Defender 2,000,000 in details
The vehicle demonstrates numerous interesting features and distinctive touches. A map of Red Wharf Bay, the place, where the design for the original Land Rover was first drawn in the sand is engraved into the aluminum fender, which contrasts with the exterior Indus Silver satin paint. Furthermore, an unique "no 2,000,000" badge is placed on the rear of the Defender. The design is finally finished with Santorini Black wheels and wheel arches, roof, door hinges and grille.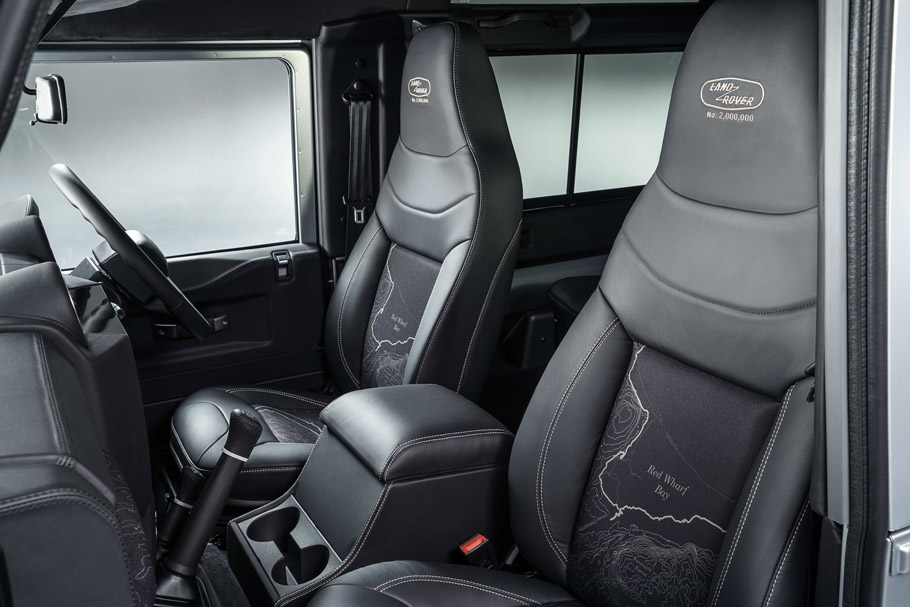 The inside of the Defender also received attention. The seats feature "Red Wharf Bay" graphic and of course the "no. 2,000,000" logos, stitched on the headrest. Furthermore there is a special aluminum plaque, signed by everyone, who took part in assembling the vehicle. And on the front and the rear, there is a special registration plate with the S90 HUE sign. This is a special reference to the first ever pre-production Land Rover registration, "HYE 166"
As you know, the production of the original Land Rover Series I started at the Lode Lane facility back in 1947 ahead of the launch at the Amsterdam Motor Show on 30 April 1948. Since these years two million units of the I, II, III and Defender series have been produced.
Source: Land Rover