Land Rover Classic Revives 1948 Veterans

Land Rover Classic once again shows its commitment to providing fine vehicles, comprehensive  services and of course, one of a kind customer service by launching the "Reborn" initiative for the well-known Series I at Techno-Classica in Essen, Germany.
The initiative offers 25 prospective customers one of a kind chance to get an original and highly collective Land Rover Series I directly from Land Rover Classic. Sweet, right?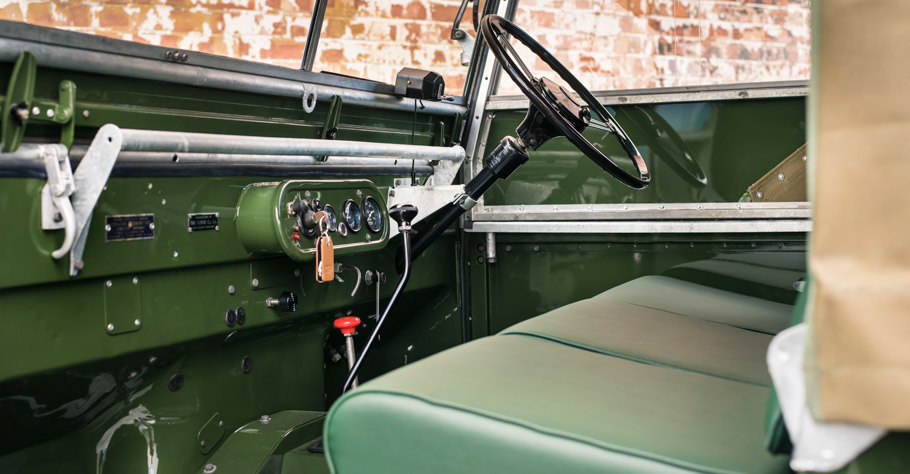 As you might know, Land Rover Classic's team of professional has devoted decades of hard work in order to deliver us the 25 Series I units. Each one will further undergo complete and comprehensive restoration process, according to brand's original 1948 factory specifications and by using Land Rover Classic Parts the team will preserve and regain units' authenticity. This includes the choice of five period finishes: Light Green, Bronze Green, RAF Blue, Dove Grey and Poppy Red. How cool is that?
SEE ALSO: Dynamic Colors of Kahn Edition Range Rover Sport is the Best SUV You'll See Today
Also, customers will have the chance to select their preferred base vehicle with the aid and guidance of dedicated Land Rover Classic's experts team. In fact, the lucky customers will be able to follow the complete restoration of their beloved Series I vehicle from the beginning to the end at Land Rover's new Classic workshop, located within the original Defender production center at Solihull.

Source: Land Rover Classic