Land Rover Defender 2 by Vilner
Vilner has announced a new tuning program for the rough Land Rover Defender 2, which has been transformed from hard off-roader to luxurious ride suitable for everyday driving.
The interior has been entirely reorganized – 4 individual sport seats upholstered in brown and black, using Nappa and Alcantara. There is also leather on the door panels, the dashboard, the grips on the headliner and the sun visor. It is an interesting decision to cover the sun visor in Alcantara, but it looks very nice. The same applies to the rear view mirror and the third brake light.
The shapes on the leather, the new elbow rest and the bottom of the seats reflect an athletic vigor, and the "piano lacquer" subtlety.
The floor is the another interesting highlight. It features wooden decoration, a motive that embellishes the rear arm rest. The speedometer on the dashboard has the same color as the interior.
Vilner also installed a nice multimedia system with power of 600W and 15" LCD screen connected to the DVD-player has been installed. The car cab has been soundproofed, so you can listen at max volume without disturbing anyone on the road.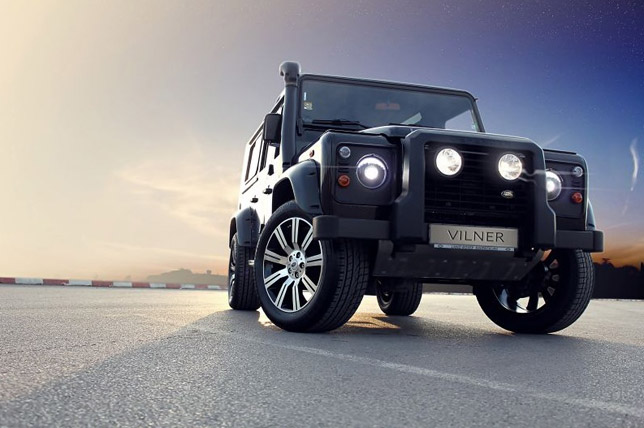 Source: Vilner