Land Rover - Portraits Of Adventure
Land Rover's adventurous spirit captured in photo exhibition at the Royal Geographical Society
A collection of 60 photographs that represent the spirit of adventure has been brought together for a special exhibition at the Royal Geographical Society (with IBG) in London, to celebrate Land Rover's 60th anniversary this year. The exhibition, called Portraits of Adventure, runs from 22 July to 3 August.
Portraits of Adventure includes 50 rarely seen archive images from leading landscape, portrait, action and travel photographers, as well as 10 specially commissioned giant four-metre high portraits by top British photographer Alastair Thain, featuring adventurous personalities such as Archbishop Desmond Tutu and Zara Phillips.
Over 3,000 photographs were researched to find the chosen 50 archive pieces. These include images of explorer Sir Ranulph Fiennes and mountaineer Todd Skinner, as well as some more surprising takes on the idea of an adventurous spirit, including Marilyn Monroe, a New York cab driver, David Beckham and a group of UN peace-keepers.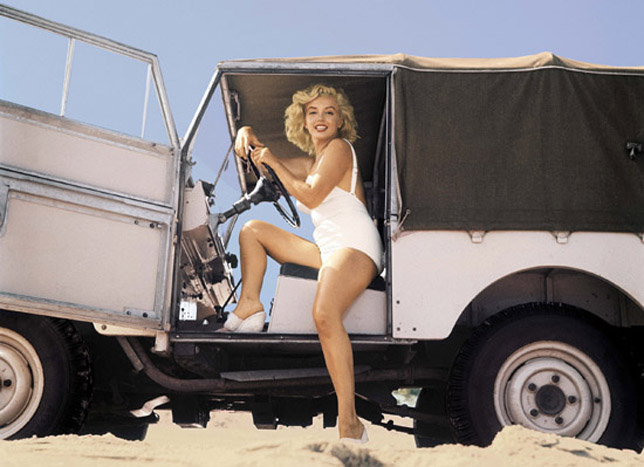 The photographs span the last 60 years and have been taken in many countries across the globe. If you ever wondered what Outkast's Big Boi might have in common with Margaret Thatcher, Portraits of Adventure provides the answer!
The exhibition is accompanied by a large-format coffee table book containing all the images, and proceeds from the sale of the book will be used to benefit the British Red Cross.