Lotus commemorates 50 years since Hethel opening with Evora 400 Hethel Edition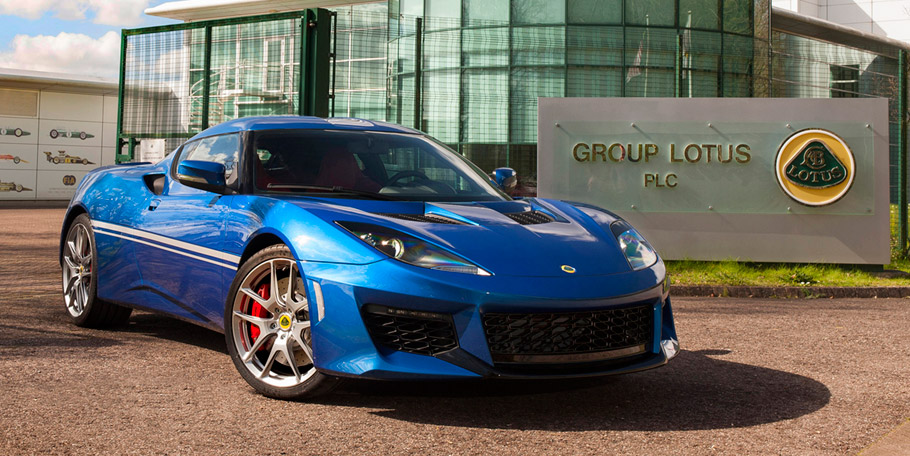 To mark the 50 years since the foundation of the famous factory in Hethel, Lotus is releasing a limited Hethel Edition model based on the Evora 400. The car will be offered within three exclusive exterior colors and three trim options, respectively. Precisely, the colors to choose from are Essex Blue, Motorsport Black, and Racing Green. When it comes to the interior, one can opt for either black or red leather or Alcantara interior trim, which is in dependency of the bodywork color.
Furthermore, every Hethel Edition 400 comes with lightweight silver forged aluminium wheels, behind which are positioned contrasting brake callipers. Car's look is rounded out by bespoke graphics. A commemorative build plate will show the significance of the car.
SEE ALSO: Evora 410: What Makes it Better Than the Predecessor?
In terms of performance, this limited edition car combines the strength of the high performance Lotus and its unique chassis. At just 1,395kg, the model is an example of efficient engineering. As a matter of fact, the weight is an achievement of Lotus' Lightweight Laboratory concept.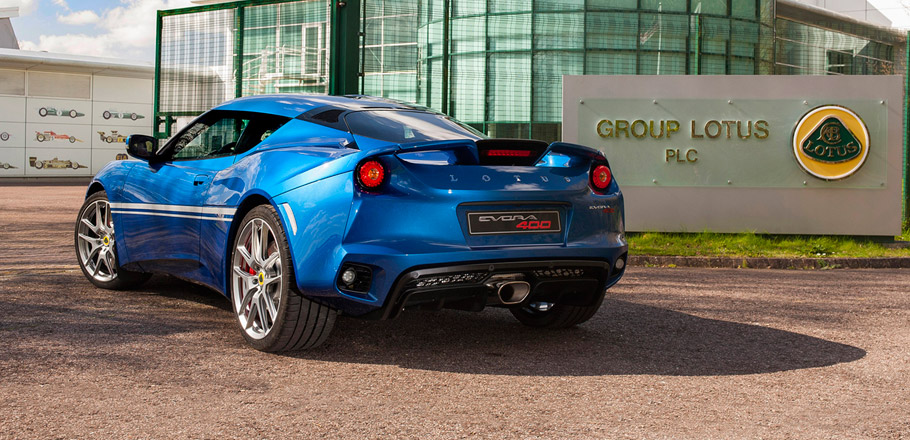 Being 42 kg lighter than its predecessor, the limited edition Evora 400 accelerates from 0-60 mph in just 4.1 seconds (0-100 km/h in 4.2 seconds) and delivers a top speed of 186 mph (300 km/h). Of course, here helps the supercharged and charge-cooled, mid-mounted, 3.5-litre V6 engine, which generates 400 hp (294 kW) and 410 Nm (303 lb-ft) of torque.
Just like its siblings, the car has been hand-built; passenger space was improved, thus providing more legroom and wider rear seats. In addition, the added changes to the Evora 400 have increased the size of the door aperture, making it easier to enter the car.
Being the first in a series of special editions, Hethel Edition Evora 400 is marking the important milestone in the company's history. What is more, the car also demonstrates how customers can personalize their vehicle through the Lotus Exclusive programme.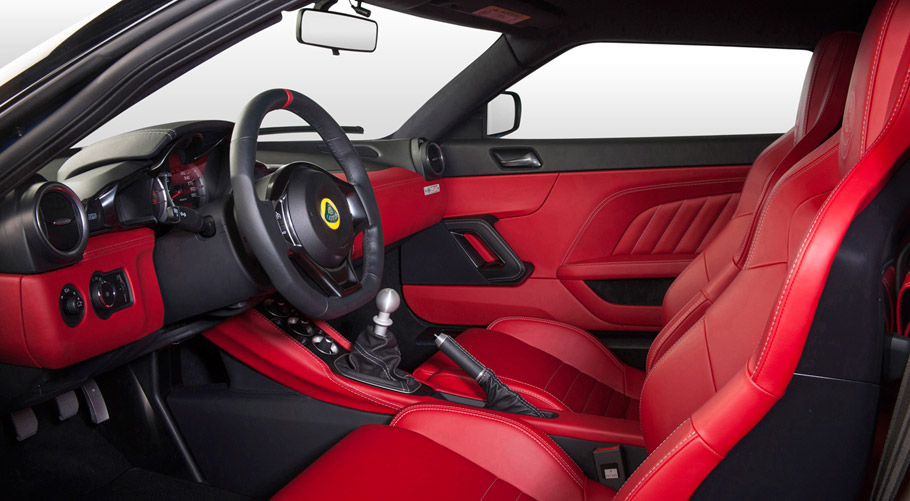 Lotus Evora 400 Hethel Edition Technical Specification:
PERFORMANCE
MANUAL
AUTOMATIC
400 hp at 7000 rpm (406 PS) (298 kW)
302 lbft at 3500 rpm (410 Nm)
4.1 seconds
4.1 seconds
4.2 seconds
4.2 seconds
186 mph (300 km/h)
174 mph (280 km/h)
Fuel Consumption mpg (l/100 km)
20.8 [13.6]
20.0 [14.1]
225 g/km
225 g/km
1395 kg
1407 kg

Aerodynamic downforce at 150mph

32 kg
32 kg
Lotus Evora 400 Hethel Edition Pricing:
| | |
| --- | --- |
| | £75,500 |
| | €100,500 |
| | €101,350 |
| | €105,400 |
Source: Lotus