Lumma Design Porsche Cayenne S CLR 558 GT - Contrast Program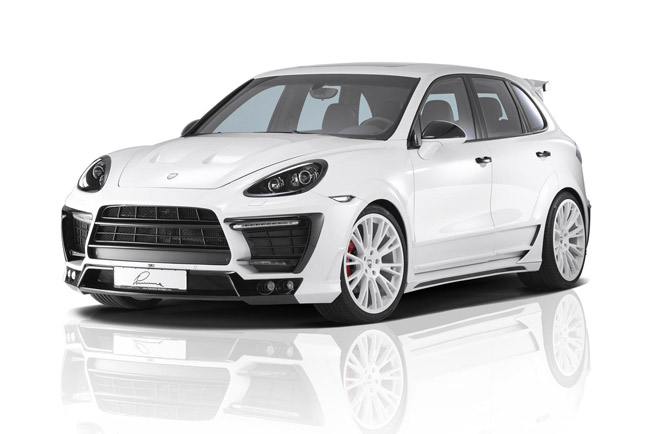 The latest model modified from Lumma Design is on their favorite Porsche Cayenne. We've seen so far many tunings by these folks made on this Porsche model.
Now what we are to see is the Contrast Program by the tuning company manifesting as the Lumma Design Porsche Cayenne S CLR 558 GT.
At first sight it impresses with its elegant combination of white and exterior elements in high-gloss black. This not only emphasizes the sporty and luxurious character of the car, but also conveys a sense of contrast thanks to the fine black accents.
In addition to the exterior package here, Lumma Design also included extended elements, such as door handles or headlight frames and tailgate handle which were lacquered in the same contrasting color.
At last, the wheel set featured here is the CLR 22 in individual color white. It expresses the powerful visual stance of the CLR 558 GT and works elaborately in conjunction with the electronic lowering module, resulting in improvement of the driving dynamics.
Source: Lumma Design