Lumma Go Through The Porsche Cayenne Range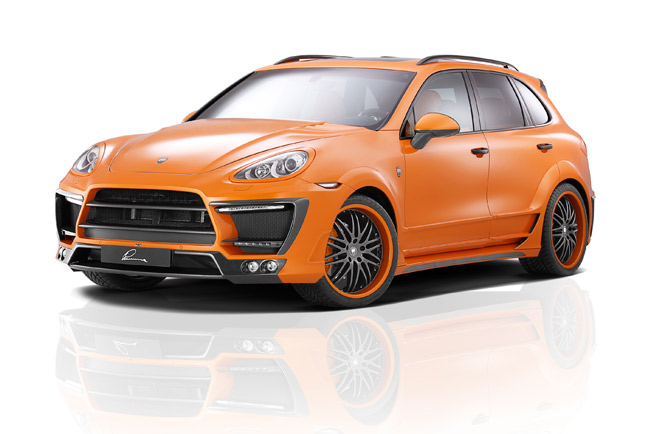 That is an orange Porsche Cayenne S Hybrid. You also need to know that the German aftermarket wizards at Lumma Design are behind it. So much for the sensibility and practicality of your average hybrid.
It's unclear how they have done it, but the combined power here amounts to 450. That's a 70 hp increase over the stock model. The three-tube exhaust system might have some to do with the whole boost scheme. Or maybe it is just for show, complementing the exposed carbon fiber bits and pieces on the largely orange body. The 9.5x20-inch Lumma Racing 3 wheels are orange as well and so is the CLR 1 carbon fiber hood which has helped to trim down the fat. There might just be some sensibility left here.
Luxury however gains the higher grounds inside – leather and Alcantra in an equally flamboyant orange trim. Aluminum pedals and Lumma Design embroidered carpet mats complete the look.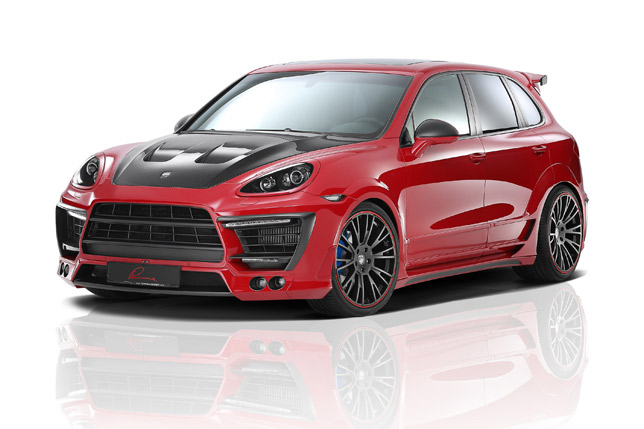 But the exclusivity does not stop there. There's the Porsche Cayenne Diesel which is an even bigger contradiction – 280 hp of power, four tailpipes 90 mm each and a set of 22-inch CLR alloy wheels. The CLR 2 hood is all exposed carbon fiber and so are some bits and pieces from the inside. And don't get us started on the mad brick-red shade that dominates the exterior and the seats, and the seat belts, and the instruments. Friends and family alike will openly express their bafflement as soon as they hear the clutter of a diesel engine inside - "I thought diesel is for grayish people!"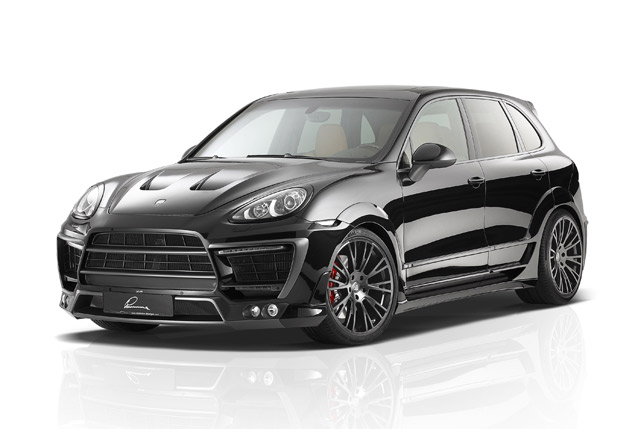 There's one Lumma Porsche Cayenne however, that sounds entirely purposeful. It's the Turbo. Black and loaded with 6 pieces of exhaust tips, this Lumma lovechild boasts 600 hp. Black 22-inch wheels plus a full body kit adorn the base of the SUV. All the while, the same CLR 2 hood seen on the diesel, is present here just to round things up.
Inside, the Turbo gets a beige trim that's based on leather. Complementing the luxury feel are the silver accents here and there and the aluminum pedals.
Source: Lumma Design