Mazda MX-5 GT4 Race Car Now Customer Built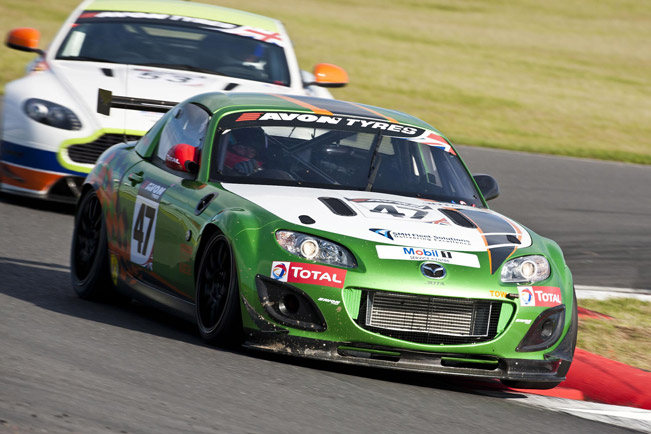 Mazda MX-5 GT4 Race Car is going to be built for customers to order for the 2013 season. This in fact is the latest product of a process which began more than 20 years ago after Mazda made the decision to re-invent the lightweight sportscar.
Today, the MX-5 is still among the best-selling two-seater sportscar. And in addition, after three generations of development, it has become more capable, more economical, better equipped and safer.
The new 2013 Mazda MX-5 GT4 Race Car is built by Jota Sport and weighs 1000 kg. It is powered by an MZR two-litre turbo engine thank to which it is able to produce 320 hp (235 kW).
Moreover, each customer bought the car, will benefit from technical assistance from Jota and an extensive parts supply for those unforeseen racing accidents. The MX-5 GT4 includes a fully prepared shell with FIA spec roll cage, carbon fibre doors, front splitter, rear diffuser and rear wing as standard.
The interior of the car is includes carbon fibre dash and centre console, Pi Omega D2 display and data logger and a six speed sequential gearbox with paddle shift as standard. 2013 Mazda MX-5 GT4 Race Car has a starting price of £125000 and is now available to order for the 2013 season.
Source: Mazda