Mazda Scrum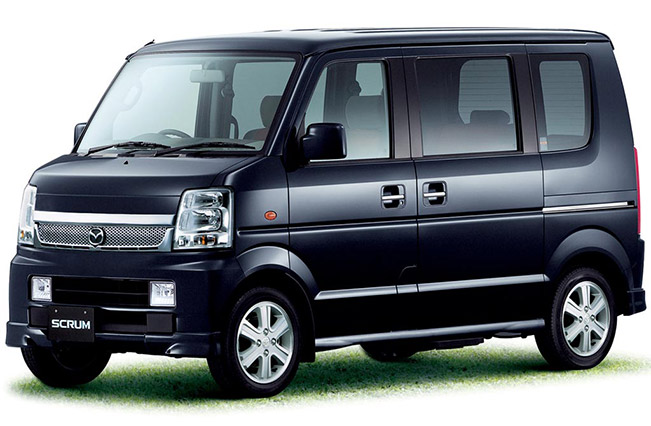 Mazda Motor Corporation has upgraded the "Scrum Wagon" and "Scrum Van" micro-mini vehicle lineup for the Japanese market. Both vehicles are available at Mazda Autozam, Mazda, and Mazda Anfini dealers throughout Japan from today.
The upgraded Scrum Wagon comes with new interior fabric colors designed to match the characteristics of each model grade and front seats with thicker, contoured seat edges that enhance the vehicle's level of quality and comfort for passengers. The top grade model, PZ Turbo, is now equipped with a redesigned chrome front grille and high intensity discharge headlights which give it a distinctive appearance.
The revamped Scrum Van, which is renowned for its superb level of practicality, also comes with thicker, contoured seat edges in the front seats which provide added quality and comfort. In addition, the application of fabric seat covers has been extended from the top grade to include the middle grades.
Manufacturer's suggested retail prices range from 1,224,250 to 1,711,500 yen for the Scrum Wagon and 879,900 to 1,165,500 yen for the Scrum Van (including consumption tax). The target sales volume for both body types is 800 units a month.