Mike Newman with Litchfield Nissan GT-R – Land Speed Record for Blind Driver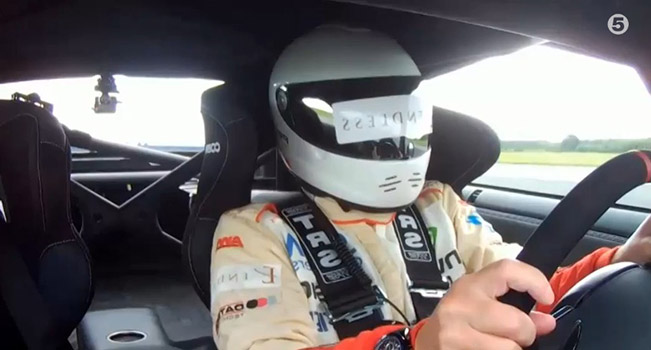 Mike Newman has beaten his own speed record for a blind driver. This time, he has achieved over 323 km/h (200.9 mph) with a heavily-tuned Nissan GT-R. He made four back-to-back runs on the 1.8-mile runway at Elvington airfield.
The race car was prepared by Litchfield, who boosted the engine to over 1,200HP (882 kW). It also comes with a motorsport-spec roll cage, carbon ceramic brake system and several lightweight carbon fiber body panels.
Mike was all alone in the GT-R and received audio guidance from his stepfather via headphones. Despite the wind and the rain, he managed to beat his own record, which was set last year with a Porsche 911 Turbo, when he averaged 300 km/h (186 mph) at Bruntingthorpe Proving Ground in Leicestershire.
"It's safe to say that we simply could not have done this without them," explained Mike.
"These two Litchfield-built GT-Rs are the only cars we have ever used that have been able to giving us the speed, acceleration, stability and reliability that we needed for this record. The cars are just astonishing and the team have been a joy to work alongside. Time for a drink together to celebrate I think!", he finished.
Source: 5News