MINI Extends The Range of All-Wheel Models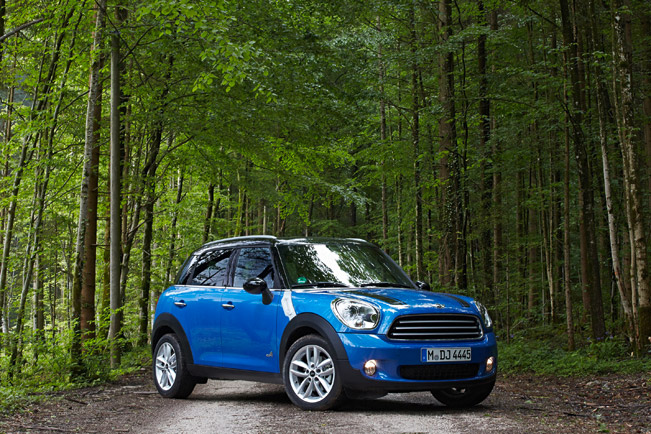 MINI will offer its all-wheel drive system ALL4 in two new more morels: in the MINI Cooper Countryman and the MINI Cooper Paceman. The new vehicles will be available from July this year, thus increasing the number of all-wheel versions within the MINI model range to ten models.
The new MINIs will be also equipped with six-speed manual transmission as standard, and the customers will have the choice of six-speed automatic transmission as an option. Through the introduction of ALL4, these models will now have enhanced traction and driving stability on snow, sand or slippery surfaces, and extra grip on twisty roads.
As a matter of fact, the ALL4 technology is based on an electromagnetic centre differential and distributes drive force at continuously variable levels between the front and rear axle. The electronic control system that it includes is integrated directly in the Stability Control (DSC) control unit.
The all-wheel drive system distributes the power of the 1.6-litre 4-cylinder engine between the front and rear wheels. The unit generates 122 hp (90 kW) and has a torque of 160 Nm (118 lb-ft) at an engine speed of 4,250 rpm.
The result is that the for instance the MINI Cooper Countryman ALL4 accelerates from 0 to 100 km/h in less than 12 seconds on its way to a top speed of 184 km/h. In addition this model has an average fuel consumption of 6.9 litres per 100 kilometres and CO2 emissions of 167 grams per kilometre.
On the other hand, the new MINI Cooper Paceman ALL4 needs only 11.8 seconds for the same sprint from standstill to 100 km/h. It has a Vmax of 185 km/h and a fuel consumption and CO2 emission levels the same as those of the MINI Cooper Countryman ALL4.
Source: MINI