Mini F56 with a New KW Coilover Kit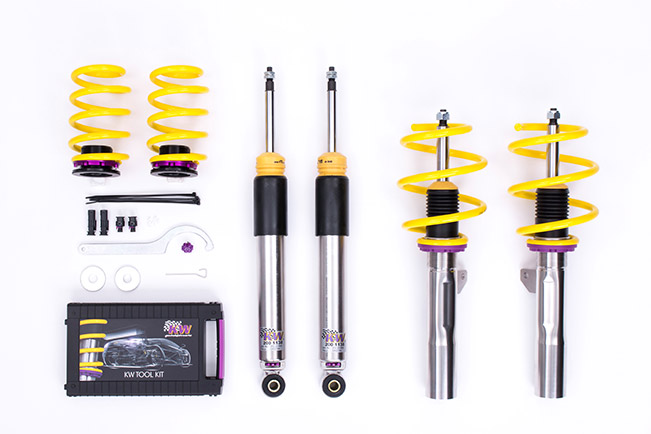 This summer Thomas Fürst and Fritz Kreis from Gigamot Racing took the new MINI F56 for a round-the-world tour titled "MINI goes all around" and tested its new KW coilover kit. Covering a distance of 22.000 km and passing the deserts of New Mexico, the mountains of Japan and overcoming severe weather conditions in Siberia, the MINI F56 with the installed kit demonstrated astonishing performance.
The KW coilover kit was used on the MINI during the trip around the world and enables a continuous lowering of about 20 to 45 mm on the front and on the rear side. The dampers are adjustable and they can be altered depending on the road conditions so that the driving is as smooth and comfortable as possible.
There are three KW coilover kit variants – V1, V2 and V3, all of which are made of stainless steel. KW coilover kit V1 has a sporty, balanced damping setup which is set beforehand by KW at the factory. KW coilover kit V2 and V3 feature rebound adjustments. In addition, apart from being offered with separately adjustable compression, V3 coilover comes with rebound damping and is able to minimize harsh rides. The adjustable compression can be implemented at the lower end of the stainless steel strut without the need of using any tools. In consequence, the driver is enabled to control the pitch and roll of the body without making any changes to rebound damping.
As a result, with the new KW coilover kit the MINI F56 displays better performance, bigger comfort and improved driving-experience.
Source: KW automotive