2013 NAIAS: Debut of Shelby GT500 Super Snake and Shelby Focus ST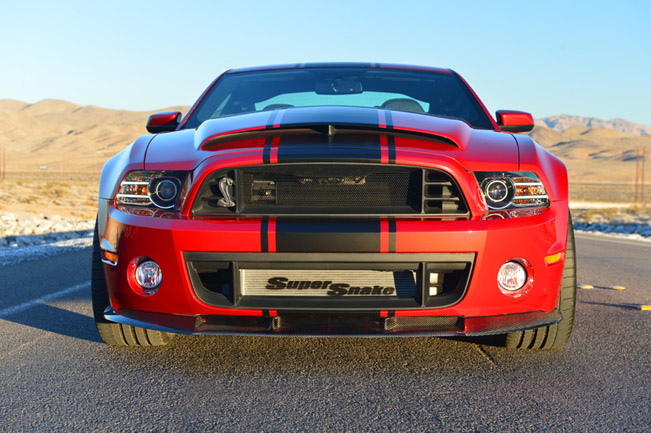 2013 Ford Shelby GT500 Super Snake Wide Body and Ford Shelby Focus ST were just unveiled at this year's North American Auto Show in Detroit. The two vehicles are with enhanced performance and visual characteristics.
First of all, the stock 662 horsepower of the GT500 were increased up to the street-legal 850 horsepower (625 kW). The vehicle is equipped 13 inch rear and 10 inch front wheels that are wrapped in rubber, so that the car handles like a supercar.
Furthermore, there is an optional wide body package which gives the Super Snake much more traction and makes it with racing characteristics. Customers can choose between Satin Black, Gloss White, Silver, Blue and Red stripes. Offered now for the first time, wheel options include a rear-only or front and rear "wide body" packages.
2013 Ford Shelby GT500 Super Snake Specifications:
850 Horsepower Wide Body Street Edition
Shelby/Ford Racing Whipple 850 HP Supercharger – Black Finish (850 HP Package)
Shelby Performance Radiator
Shelby Performance Heat Exchanger
Shelby Performance Cooling Tanks
Shelby/Wilwood Front & Rear Brake Kit
Shelby Front Brake Duct Cooling Kit
20" Shelby Super Snake 3 Piece Billet Forged Wheels
Michelin Performance Tires
Shelby Upgraded Suspension Package
Shelby Rear Panhard Bar
Shelby Caster Camber Plate Kit
Shelby White Ball Short Throw Shifter
Shelby/Borla Axle-Back Muffler Kit
Shelby Super Snake Hood
Shelby Carbon Fiber Front Splitter
CSM Numbered Dash Plaque & Engine Plate
Super Snake Billet Aluminum Badging
Shelby Super Snake Fender Emblems
Shelby Faux Rear Cap
Shelby Deck Lid Lettering
Super Snake Stripe Kit (available in Gloss White, Matte Black, Silver or Azure Blue)
Shelby Super Snake Upper Mesh Grille Insert
Rear Quarter Window Side Scoops or Paint Matched Block-Offs
Billet Fluid Engine Cap Kit & Dip Stick
Interior A-Pillar Pod & Gauges
Super Snake Embroidered Headrest Covers (for non Recaro Seats)
Super Snake Lit Door Sill Plates
Shelby Wide Body Kit Conversion Kit (optional)
Shelby Wide Body Kit Rear Only Conversion (optional)
Shelby Aluminum Watts Link Rear Suspension (optional)
Shelby/Ford Racing Suspension Sway Bar Kit (optional)
Museum Delivery Program (Optional)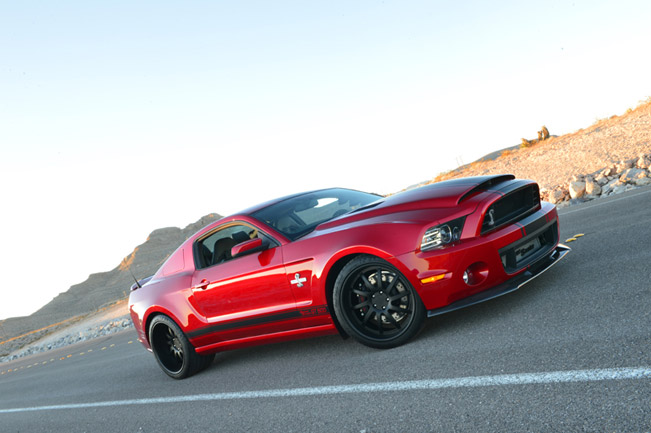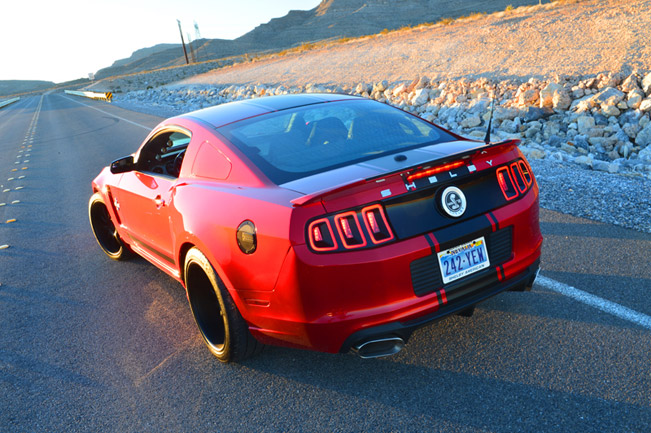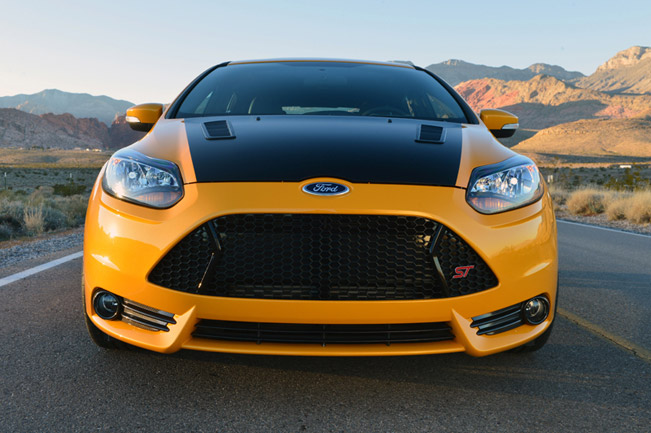 Secondly, the Ford Shelby Focus ST includes a front wheel drive turbo four cylinder. This makes the Focus a driver-focused masterpiece of performance. What is more, Ford Racing suspension pieces lower the car while the wheels and tires improve grip and traction.
In addition, Shelby spec brakes with drilled rotors improve the stopping power, while new exhaust makes a true sound of the Shelby/Borla. The interior of the car has a complete Shelby branded custom interior, Shelby shifter and finished off with the unique Shelby CSM badge.
The exterior of this Shelby's Focus is characterized by hood vents, hydro-carbon front and rear grille inserts, Shelby lettering and rear Hydro-carbon spoiler. Three visual graphics packages are offered, ranging from "traditional" Shelby stripes to more edgy Shelby checkered flag splash or competition graphics.
Ford Shelby Focus ST Specifications:
Shelby Spec Front Brake Upgrade
Shelby Spec Rear Rotor Upgrade
Shelby Wheels & Tires
Shelby Short Throw Shifter
Shelby/Ford Racing Suspension Package
Shelby/Borla Cat Back Exhaust
Shelby Engine Appearance Package
Shelby Premium Interior Package
Shelby CSM Numbered Dash Plaque & Engine Plate
Shelby Center Cap Emblems
Shelby Rear Lettering
Shelby Custom Hood with Heat Extractors
Hydro-carbon Accents
Shelby Exterior Graphics
NOTE – Additional Exterior Graphics Packages Available
Museum Delivery Program (Optional)
Shelby Performance Tune Option Coming Soon
Carbon Fiber Hood Option Coming Soon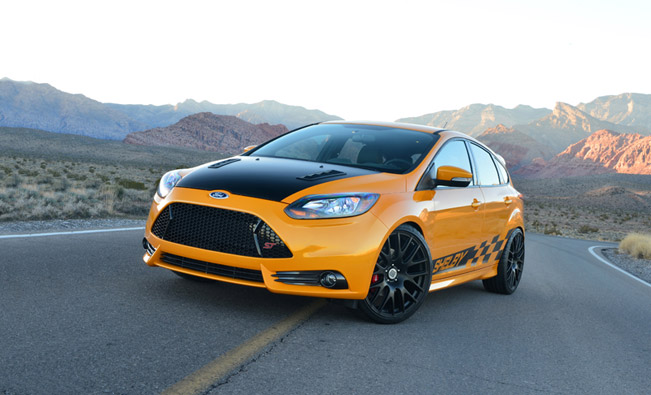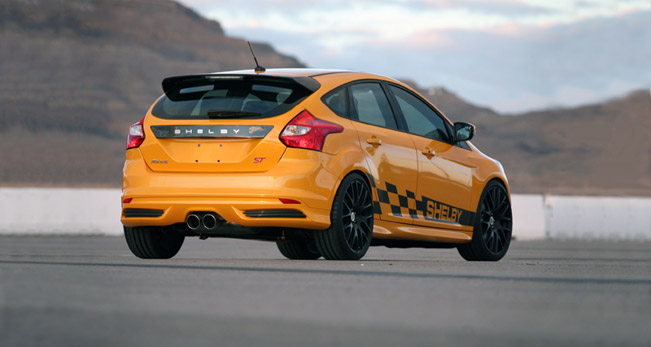 Source: Shelby