New Ap Coilovers for the Honda Civic Type R FN2 Available Now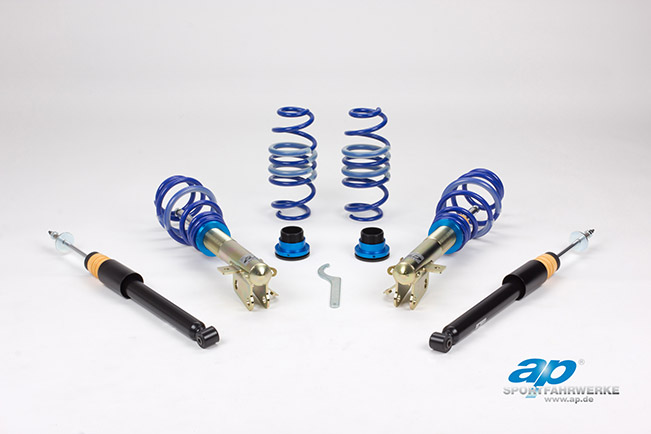 Variable lowering with a TÜV-tested adjustment range.
Improved handling.
Sufficient remaining comfort.
Want an even better handling for your Honda Civic Type R (FN2)? Well, this is now possible for the new ap coilover can be purchased at a price of 549.78 EUR (the price includes VAT, plus dispatch). The ap-program in coilover range is always trying to expand, develop and offer more. The products represent a mixture of excellent quality and best handling at affordable price.
Being constructed between the years 2007 and 2010, Honda Civic Type R (FN2) is considered to be one of the most sporty-modeled cars in the used car market. The revving Honda 2.0-liter-i-VTEC engine produces up to 201 HP (148 kW). The Type R's engine demands sophisticated and precise technique from the driver, and it demonstrates confident sporty handling.
With the new suspension kit, the car is even more flexible and can drive more quickly and easily. Roads full of bends are not a problem at all. The ap engineering ensures a significant remaining comfort which is naturally available. What is more, the coilover offers a TÜV-tested height adjustment that works in a built-in state and allows a variable lowering of 30 millimeters on the front and rear axle.
The new ap coilover has steel-galvanized components with an additional sealing which serves to improve the weather resistance. Moreover, for those who love tuning and want to lower their Honda Civic Type R even more than the tested and approved lowering, they can now lower extra 40 millimeters on the front axle and 5 millimeters on the rear axle through the remaining thread.
Source: ap Presse