AMS Nissan GT-R Alpha Omega - Epic History Moments and Records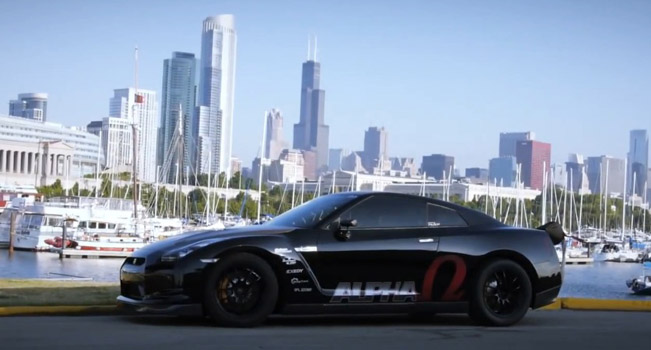 There is no doubt that Nissan GT-R is one of the best sports cars ever created. It is not only extremely fast in its factory version, but it discovers new horizons in terms of tuning and drag racing. TheRacingChannel has published a video on Youtube showing epic history moments from the creating of AMS Performance Nissan GT-R Alpha Omega to a lot of record breaks.
The tuning company has created the first 9-,8- and 7-second Nissan GT-R and holds some other records like 60-130 mph (96-209 km/h) in 2.67 seconds and 100-150 mph (160-240 km/h) in 2.42 seconds, which are practically unbeatable.
As a reminder, the GT-R Alpha Omega did ¼ mile in 7.984 seconds with a terminal speed of 299.33 km/h (186 mph). It also set 0-60 mph in spectacular 1.72 seconds.
Still, the tuned GT-R is completely street legal and can go in city almost unnoticed for pedestrians and police. The car doesn't make scary noise, when its driven normally and goes smoothly even in bumper-to-bumper situations.
We just can't describe the atmosphere that the video is offering so… Enjoy!
Source: TheRacingChannel via Youtube