2012 Nissan Hi-Cross Concept finally revealed [VIDEO]
2012 Nissan Hi-Cross Concept is the new dramatic concept car from Nissan and its world premiere is at 2012 Geneva Motor Show. Hi-Cross is a concept crossover which looks like a possible expansion of the current Juke-Qashqai-Murano portfolio. The vehicle is compact yet roomy, elegant yet purposeful. Hi-Cross Concept has a highly space efficient interior with three rows of seats for seven passengers. Its hybrid drive train includes an electric motor - powered by a Nissan-developed compact lithium-ion battery – in combination with a 2.0-litre direct injection petrol engine. Both provide the performance potential of a 2.5-litre with the economy and emissions expected from a much smaller unit. The HEV drivetrain is based on new technology developed by Nissan for front-wheel drive models. However, it was modified to provide four-wheel drive. Nissan's new generation XTRONIC system is also included and it delivers continuously variable transmission which by itself achieves a 10 per cent improvement in fuel economy over comparable previous generation CVTs. The battery technology has high output, fast-charging compact lithium-ion battery, linked to high-level motor control technology. It provides acceleration assist when needed and permits downsizing of the petrol engine for optimum economy and emissions. In city driving, for instance, the presence of the electric motor and lithium-ion battery allow the engine to be turned off frequently. It can also be disengaged completely with the clutch, and energy can be recovered effectively when braking.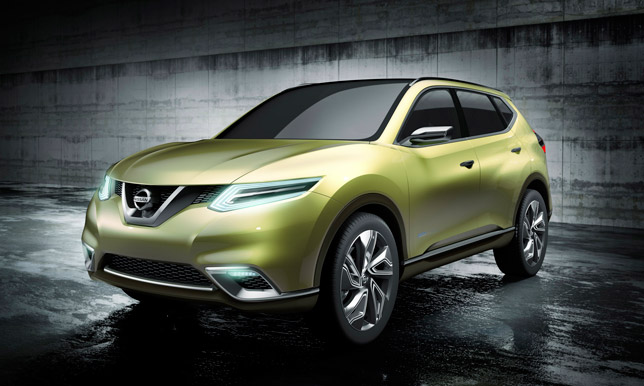 hi
gh-riding
cross
over, therefore no wonder where the name came from.
Video Source: YouTube
Source: Nissan