Nissan To Reveal New Sedan Concept At Auto China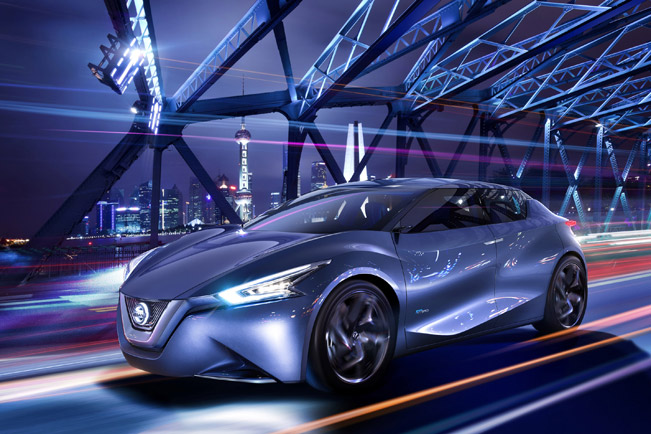 Next month, at the 13th Beijing International Automotive Exhibition (Auto China 2014) Nissan is going to make a world premiere of the New Sedan Concept (yes, that's the name), which will be infused with brand's new global design strategy.
Also featured at the event will be the BladeGlider concept that will also make a debut, but this time only for China, the Autonomous Drive car, Nissan Teana flagship sedan, the new X-Trail as well as the new NV200 Xtronic transmission.
Last year at Auto Shanghai 2013 we saw the debut of the Friend-ME concept, which exuded provocative design and was equipped with many connectivity features. What was striking in its interior design was the unique centre console that stretched from the dash to between the rear seats.
This year at Auto China 2014, Nissan has prepared the New Sedan Concept specifically for the Chinese digital lifestyle. In fact, after the Friend-ME, this concept vehicle will be the second time for Nissan Design China (NDC), to create a concept car design in collaboration with the Nissan Global Design Center (NGDC).
Unfortunately neither information nor a teaser image of the New Sedan Concept was released. So we have to wonder whether the car will be a successor of the Friend-ME concept or not. All will be revealed on 23d of April.
Source: Nissan