Nissan Teases Friend-ME Concept Ahead Of Shanghai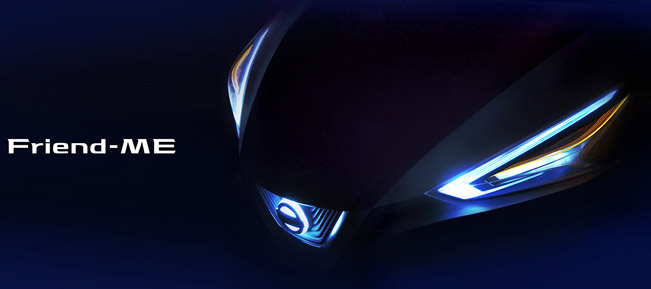 Five days ago it has been announced that Nissan is going to make a world premiere of its brand new concept vehicle at the 2013 Shanghai Autoshow. Ahead of the event, which will happen on 20 April, the car, named Friend-Me Concept, has been teased.
It has also been revealed that the model will include one-of-a-kind center console that allows "Four Seats, One Mind Connectivity", which allows the information to be shared among all aboard.
With the help of the teaser image released, we can conclude that the new model will include LED-headlights, will exude sportiness through its aggressive front fascia, and will probably have liquid lines which will contribute towards it aerodynamism.
Source: Nissan