Nissan Skyline 200GT-t JDM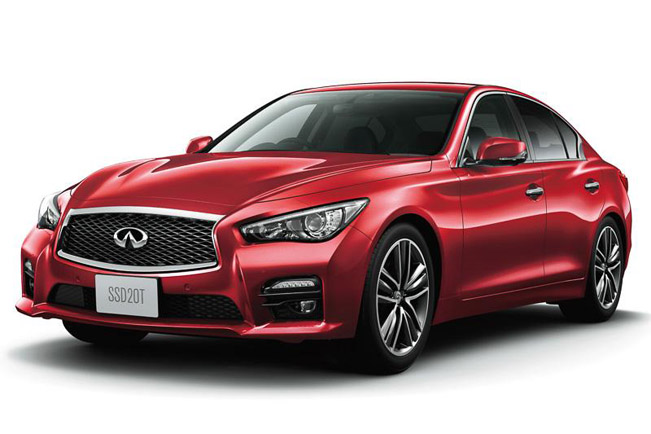 Nissan has unveiled an all-new Skyline 200GT-t in Japan. The sedan will be built exclusive for Japanese domestic market and is expected to go on sale on June 5th. Although, it has the name of the legendary Skyline R-model, the new 200GT-t is a normal everyday vehicle.
It is powered by a 2.0 liter four-cylinder turbocharged engine taken from Mercedes-Benz. It develops 211HP (155 kW) and 350Nm (258 lb-ft) of torque. There are no official performance figures, but the small saloon is going to have "exhilarating driving response and powerful acceleration."
The engine is equipped with direct-injection, variable valve timing and an engine start/stop system. This means – 7.3 liters / 100 km (31.9 mpg US or 38.4 mpg UK) on combined cycle, which is decent considering the power.
Besides the new engine, the Skyline gains a modified rear suspension, a Drive mode selector and an optional Direct Adaptive Steering system. 2014 Nissan Skyline 200GT-t is priced from ¥3,834,000 (including tax). The manufacturer is expecting to sell 200 units every month.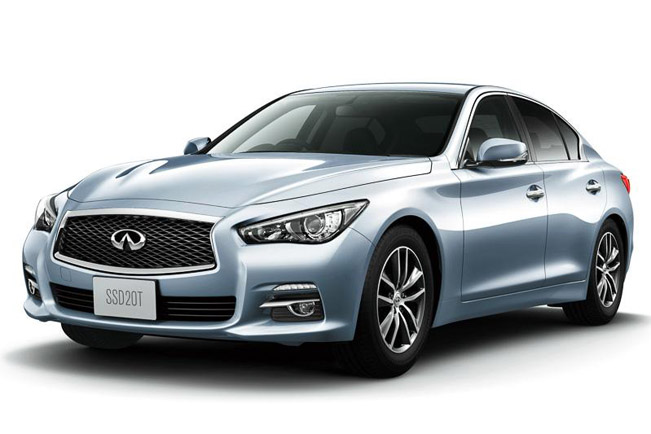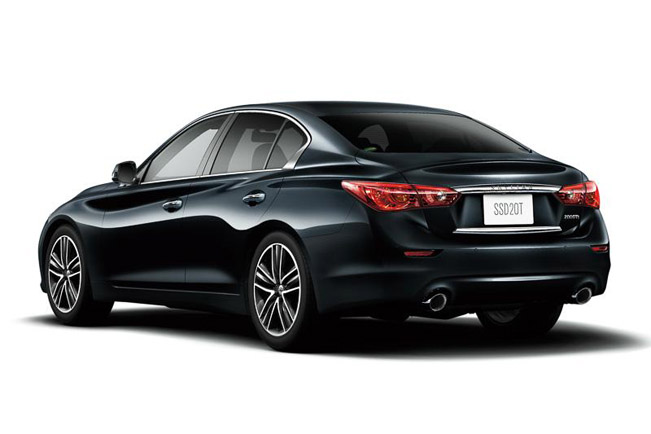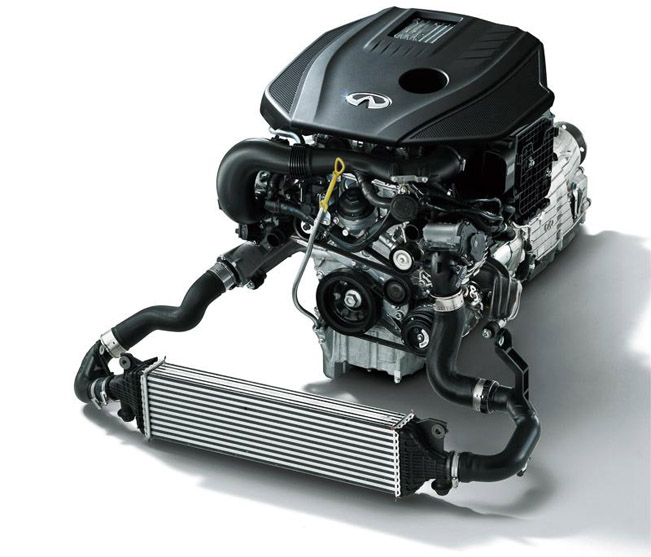 Source: Nissan