Nissan Teases C-Segment Pulsar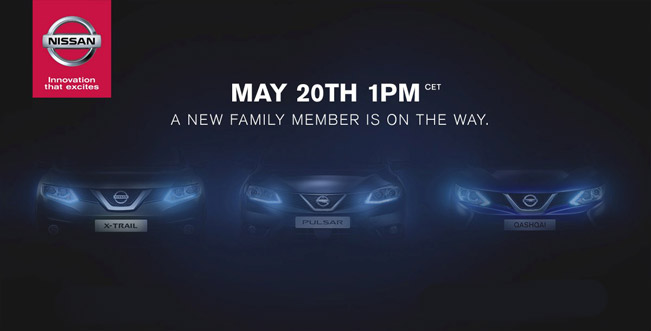 2014 Nissan Pulsar C-segment model is an innovative family which is to go on sale in Europe this autumn. With it the Japanese brand re-enters the core C-segment and builds on the success of Qashqai. The vehicle is set to be revealed later today. It is a spacious five-door hatchback, which has been designed to meet the specific demands and will be built at Nissan's Barcelona, Spain, factory.
The introduction of Pulsar is an aim of Nissan's to re-establish its strong link with the C-segment, which is the second largest sector in the European car market. The car has been designed with the same quality and high innovation approach that is typical for all Nissan models.
As a matter of fact, Pulsar name enjoys a rich history in brand's product timeline. The car with that name has first appeared in 1978. Pulsar badge has been widely used for models in Asian and Australasian markets, and has appeared in certain European markets in the early 1990's on the N14 model.
We are eager to know what Nissan has prepared with this model and are there any innovations included in the car which will beat up its competitors in the same segment. Stay tuned!
Source: Nissan