Nissan Previews Juke-Based Crossover Concept?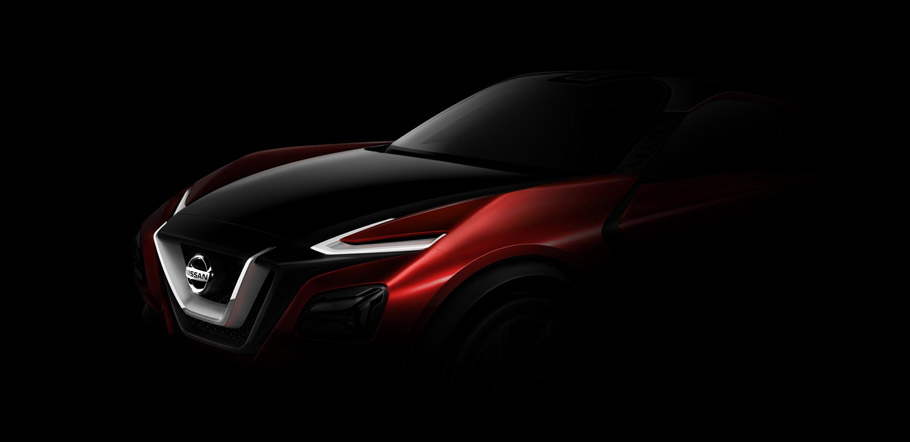 Nissan has a secret which will be revealed in a week. It is called… well, we don't know how it is named yet, but what we are familiar with is that it will be company's newest crossover concept. And this makes us pretty excited, given that we know how successful the Juke, Qashqai and X-Trail models are. And this makes you think about a lot, doesn't it?
Would the new Nissan crossover deliver the same combination of rugged looks, hatchback credential or even running costs? Or would it be centered on luxury design approach and would it probably go into production?
SEE ALSO: Is Frankfurt Debuting Nissan Micra N-TEC Better than the Others?
Honestly, we don't know a thing. The only information we received is in form of an image. A teaser image. It shows the front end of the future crossover concept.
What Does the Image Tell? A Juke Concept?
The newest Crossover Concept definitely has that purposeful and fully dedicated Nissan design. With bi-color paint scheme, rugged forms and distinctive front appearance it definitely makes us interested in it even more. And have you spotted those LEDs in the form of a boomerang? And that's it.
But there is unofficial information which is spreading around the internet that this is actually a future Juke-based concept. We have to admit that the LEDs are pretty similar, but unless this isn't confirmed by Nissan's representatives we can't declare it a fact.
So, in other words, we expect that the concept sets the bar higher and includes much more that we have seen already. All questions to be answered on 15th of September, during the start of Frankfurt Motor Show.
Source: Nissan