Oxigin Concave Wheels BMW 5 and 7 Series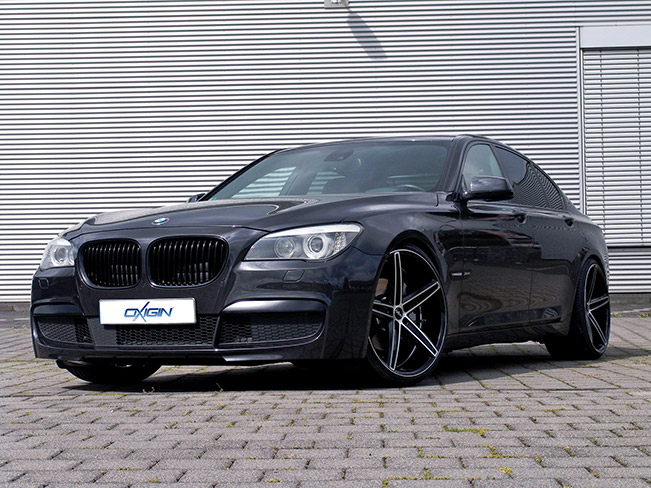 The most recent wheel rim design "18 Concave" by the specialists from Oxigin Leichtmetallräder in Swabian Unterensingen perfectly suits the large models of BMW. The design is more than good enough and has a sort of explicit and specific style that contributes to the attractiveness of the BMW cars.
The white BMW 5 series runs on Oxigin 18 which is in finish black full polish with undercut. Nevertheless, there is an option to choose between this one and black, graphite polish, as well as in eight colour polish versions, five neon shades and a variety of foil refinements. For the latest generation of the BMW 5 series F10 and F11, the tyres that are used are in size 9x20 and 10.5x20 in combination with the tyres sized 245/35ZR20 and 285/30ZR20. Additionally, the concave outline of the Oxygin 18 Concave are most noticeable in the white station wagon.  As depicted on the vehicle bellow, it is 45 mm at the front and as much as 67 mm at the rear axle.
The wheels on the current BMW 7 are even bigger. For instance, the black F02 limousine runs on Oxigin 18 Concave which fits the vehicle perfectly. The combinations of the wheels and tyres are measured at 10x22 inch with 255/30R22 in the front and 11.5x22 inch with 295/25R22 in the rear. The front axle of this BMW uses 15 millimetres thick spacer discs as well.
Finally, the number of sizes is different and varies too. It goes from 7.5x17 to 11.5x22 inches. The starting price is that of 149 Euro incl. VAT.