Oxigin Leichtmetallräder: Novelties at the Essen Motor Show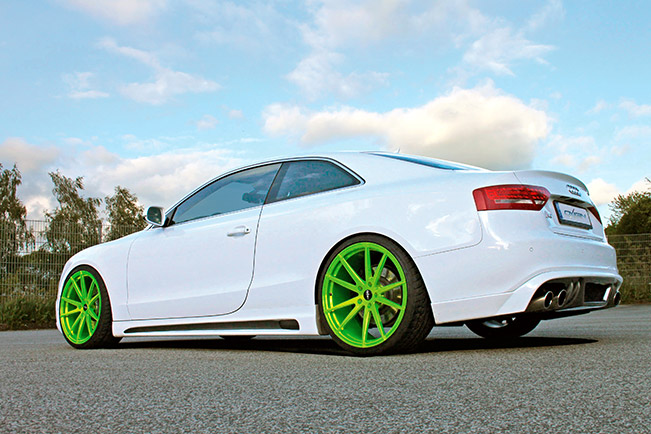 OXIGIN & CARMANI Leichtmetallräder is already ready for the Essen Motor Show. The company is going to present its new and very impressive OXIGIN wheels in hall 2, stand D112.
The brand-new design OX19 Oxspoke will be exhibited to the audience for the very first time at the Essen Motor Show. The modern design is an addition that joins the new colour and foil variant of the well-known OXIGIN wheels.
Something else that OXIGIN is going to show is the High Tech-Line "Oxforged" which is presented as a world premiere. The forged wheels vary in their size - from 19 to 21 inch in size. Their innovative and extravagant design shows a significant dedication to low weight at maximum wheel load without compromising on any quality levels.
In addition to this, the owner of the company, Oliver Bekat, comments that: "We were looking for options to make high-quality forged wheels affordable for the "normal" customer as well. We found them. We have excellent and flexible production options and are able to produce forged wheels even in small amounts exclusively for interested customers."
The OX19 Oxspoke wheels come in several variants: Black Full Polish, Black, Light Blue Polish, Orange Polish. The High Tech-Line "Oxforged" are also available in different colours: Black Full Polish, Red Polish, Green Brush and Silver Brush.
In some of the pictures we can see Audi A5, BMW 6er, Mercedes CLS and Mercedes S fitted with the High Tech-Line Oxforged wheels.
Source: XMedia-Group