Petrolicious: Napa Valley Roadsters [VIDEO]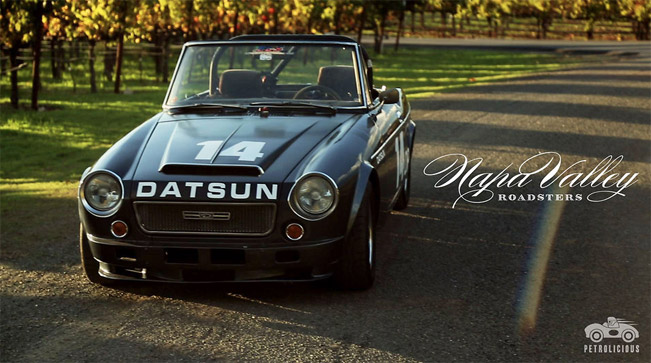 Napa Valley, Callifornia: fields full of grape vines, sun is constantly shining and birds are literally singing all the time. Sound like the place for the perfect vacation and it undoubtedly is. However, it is also the place where there is a community of people who are keen on vintage automobiles.
More importantly, they help one another with everything that concerns the parts and maintenance of those vehicles. On the spot this time, through the lenses of the professionals from Petrolicious are the vintage Datsun Roadsters, which are definitely one-of-a-kind and have thrilling engine "voice".
Being a rear wheel drive the roadster is still capable of accelerating the sprint from 0 to 100 km/h in only 8.4 seconds. It reaches its tops speed of 108 mph effortlessly, thanks to its naturally aspired I-4 engine. The latter generates 135 horsepower (100 kW) and has a 179 Nm (132 ft-lbs) of torque rated at 4400 rpm.
Now take a look at the video below and experience through the words of those lucky men what it is like to have a car such as the Datsun Roadster.
Video Source: Petrolicious via Vimeo