Petrolicious: When Outrageous Was Possible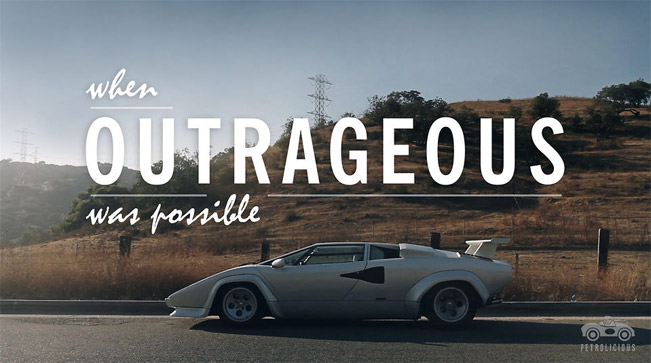 The new project Petrolicious is gaining more popularity because the crew is working hard to deliver to all fans of vintage cars excellent footages of some of the rarest model. Such one is Lamborghini Countach, the story of which you can hear in the first seconds of the video below.
This model of Lamborghini debuted back in the distant 1971 and as the owner James Chen admits it was an "outrageous" car. Because it is not very organic, and in fact it has origami-like forms, it looks very aggressively on the road.
Back in those years the art form known as coachbuilding existed. Back then, the coach builder did not have to compromise his vision due to government regulations. And this is how the Lamborghini Countach was born.
If you are curious to want more about this Lamborghini and to know the true meaning of the word "exotic" then what you need to do is to take a look on this exciting footage:
Video Source: Vimeo
Source: Petrolicious