Peugeot 2008 DKR16 Is Ready for the 10,000 km Challenge!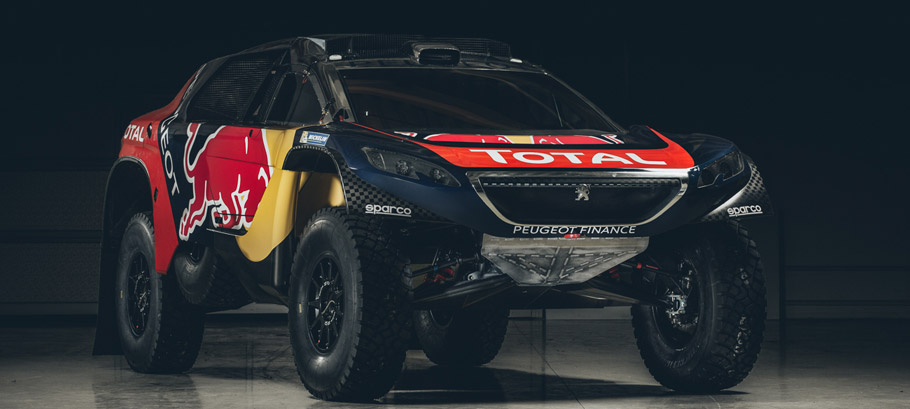 For the 2016 season, Peugeot 2008 DKR will further evolve to become wider, faster, lower and of course, more powerful. Undergoing through comprehensive tests and fine-tuning, this beast also received and distinctive livery to stand out in the sands of the desert. The vehicle will wear be wrapped in the colors of all of the partners in the Dakar project and will also include a special silver roof in order to reflect the unforgiving sunburst of the notorious Argentine summer.
Also, the new dimensions will alter weight distribution in much better way and with spare wheels in the sidepods. This solution will lower the center of gravity and will improve the overall handling capabilities.
SEE ALSO: PEUGEOT FRACTAL And Its Challenges Towards the Future
But let's get back to the exterior style. The fresh color scheme was specifically designed around the catchy new looks and shape and makes strong accents on the flat panels and the curves that altogether blend to make the distinctive character of Peugeot 2008 DKR16. You can see for yourself how  the colors naturally flow from the front to the rear and accent on the chrome-accented grille and lion badge.

The 38th Dakar Rally will start on Saturday on 2nd of January in Buenos Aires, Argentina and will conclude in Rosario on Saturday, January, 16. There are a total of 10,000 kilometers that Peugeot team must deal with in order to have chance for the final awards. We wish luck and many occasions for celebration to the whole Peugeot team!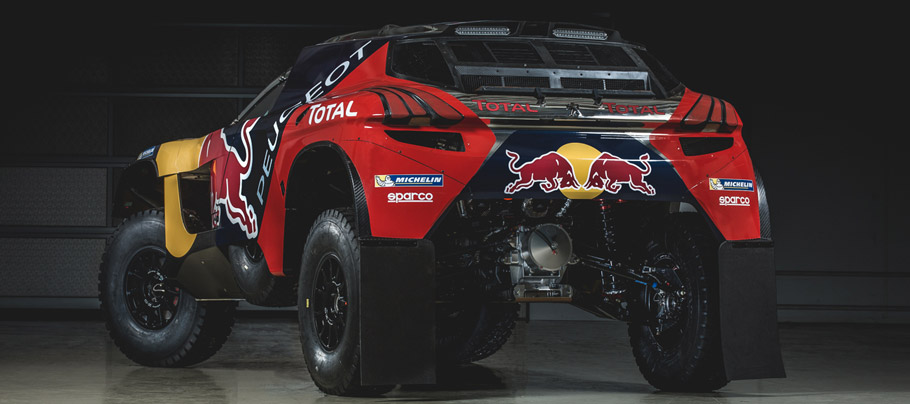 Source: PEUGEOT