2014 Peugeot 208 Style Equipped With PureTech Engines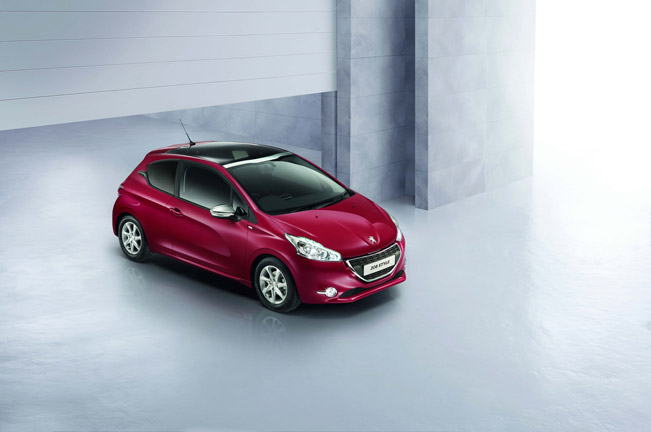 2014 Peugeot 208 Style is a special edition which is currently going on sale. The car features additional equipment and includes company's new PureTech engine technology. 208 Style is based on the best-selling Active trim level and will be offered in three- or five-door variant. The car includes some additional extras. To be more precise, they comprise of Cielo panoramic glass roof, satellite navigation, parking aid, leather steering wheel, chrome door mirrors, Style badging as well as a new seat trim.
The new special edition by Peugeot can be powered by three different types of engines. The first one is the PureTech 1.2-litre VTI, the second - the 1.4-litre HDI and the third is the 1.6-litre e-HDI Stop & Start engine.
The units are coming from the range brand's innovative PureTech three-cylinder petrol engine technology. PureTech offers performance which is typical for the much bigger engines. However, it also delivers significantly improved fuel consumption and CO2 emissions, supported by the signature 'Compact engine – Huge spirit'.
PureTech is a result of innovative engineering. The engines are built with reduced weight materials and are available in turbocharged and naturally aspirated formats. 2014 Peugeot 208 Style Special Edition is currently on sale and has a staring price of £13,445.
Source: Peugeot