Porsche Macan SUV To Make Official World Debut At LA Auto Show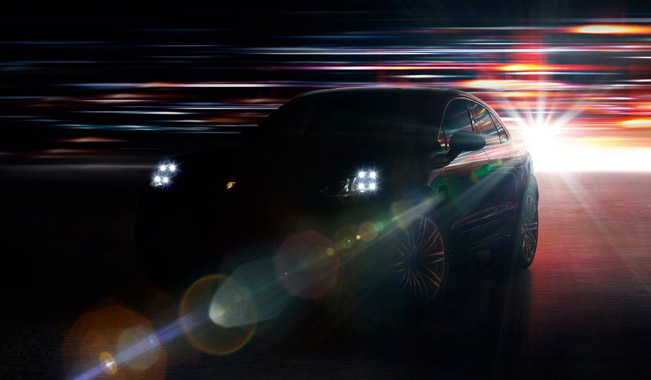 At the 2013 Los Angeles Auto Show which will start on 20th of November, the luxury brand Porsche will make two world premieres and three North American debuts. For this occasion, the company is releasing the first teaser image of the much anticipated Porsche Macan compact SUV, which is automaker's fifth model line.
Other debuts include the 911 Turbo Cabriolet and 911 Turbo S Cabriolet models, which show astonishing acceleration time of 3.3 and 3.1 seconds respectively, from zero to 100 km/h. Their top speed is 195 mph.
The Porsche 918 Spyder is going to be shown for the first time in North America at the Auto Show as well. This is a plug-in hybrid super sports car that is destined to be a high-performance hybrid, and offers an unprecedented combination of performance by combining the 887 hp (652 kW) output of a super sports car and the silent propulsion of an electric vehicle.
The acceleration time here is estimated at 2.8 seconds for the sprint from standstill to 100 km/h. As a hybrid this car also offers extraordinary low fuel consumption.
At last, also on display will be Porsche Panamera Turbo S and Panamera Turbo S Executive models. The Turbo S models are the fastest, most powerful and most luxurious models in the Panamera range.
They have a power output of 570 hp (416 kW) and a top track speed of 192 mph. The models also include wide range of technology and luxury features. For the first time the Executive version will be available with a wheelbase that is extended by 5.9 inches.
Video Source: YouTube
Source: Porsche