Remembering the good ol' time? Why not living it again?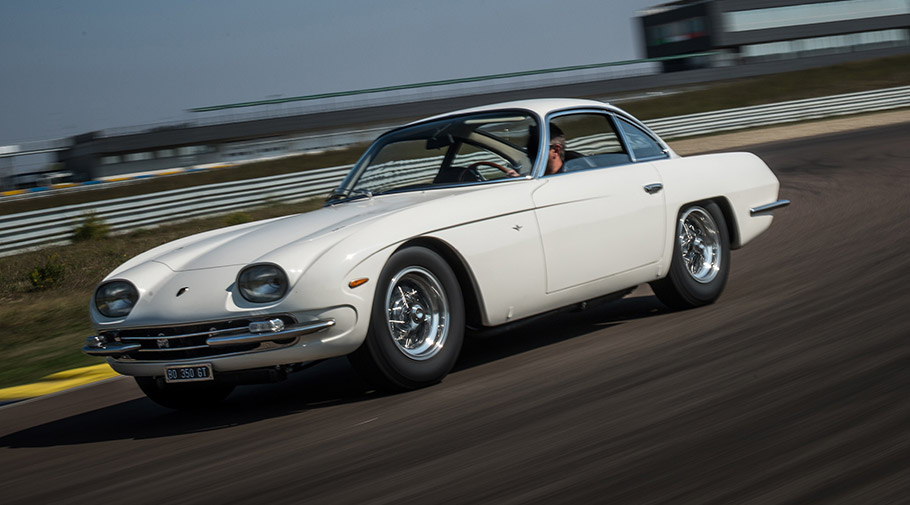 Lamborghini 350 GT, a legendary vehicle and a well-known classic to all automobile enthusiasts has undergone a special one-year full restoration done by Lamborghini PoloStorico and has even made its first track race in years!
This 350 GT chassis #0121 has been restored to its previous glory and now contains only original parts and authentic building schemes. It took about 1150 hours for recreating the body and about 780 hours to deal with the mechanical and electrical functions. Definitely an inspiring project, this one deserves more attention.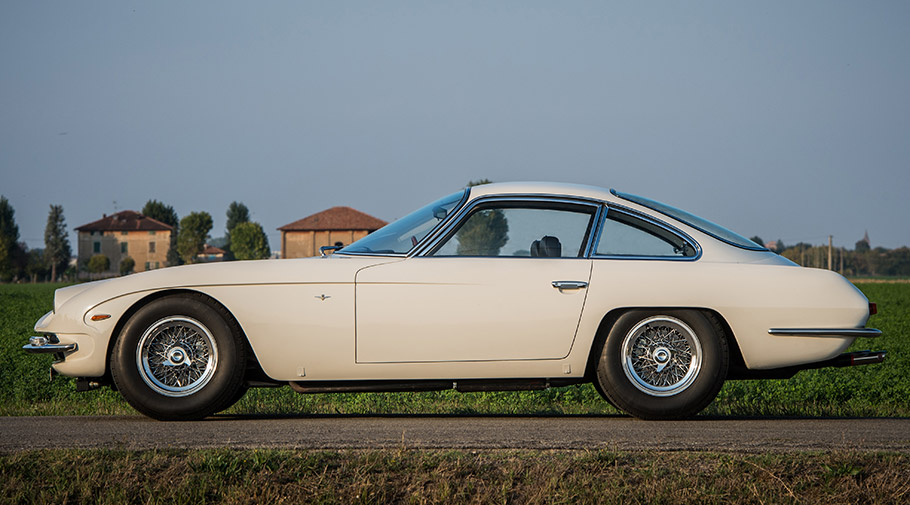 The revised vehicle was delivered to the current owner, who wanted to test his old new machine on a special racetrack. And this is how the 350 GT drove its first 80 kilometers and scored not only perfect results, but also showcased impeccable overall performance. This test drive revealed vehicle's balanced power distribution, smooth gear shifts, responsive braking and of course, neat handling.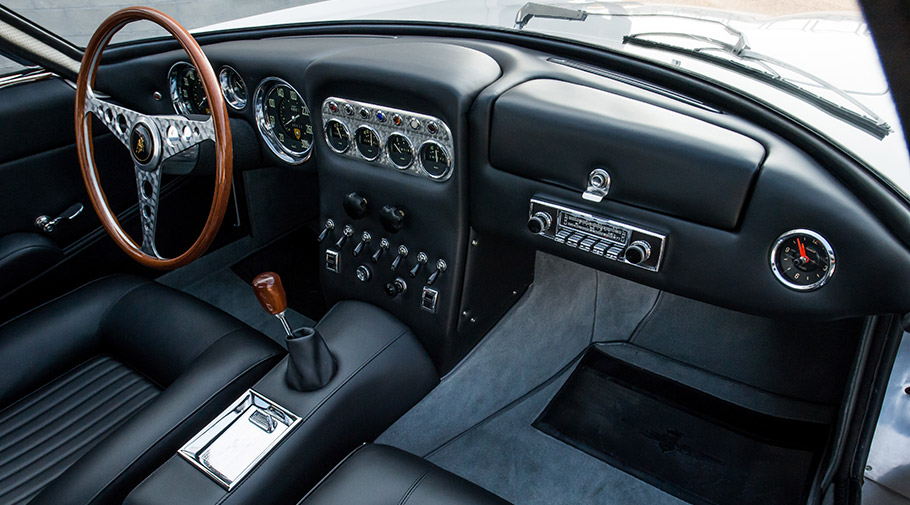 The restoration process includes original chassis and body panels that were returned to original geometry, revising the whole drivetrain system in order to ensure smooth and responsive ride. Further tweaks were made on the interior that is dominated by black leather and blends with many original components as accelerator, brake pedals, steering wood and more.
SEE ALSO: Super Veloce Racing-approved Lambo model seeks new owner. Here are details
Furthermore, the body finish was changed with white paint, but the interesting thing is that the design team used special original nitroacrylic formula and techiques: there were applied a total of 22 layers with wet sanding by hand between each layer. This technique results on additional elegance and accents on vehicle's lines and curves. Also, the original rims were restored and fitted with Pirelli Cinturato 205/15 tires. Just as the original ones.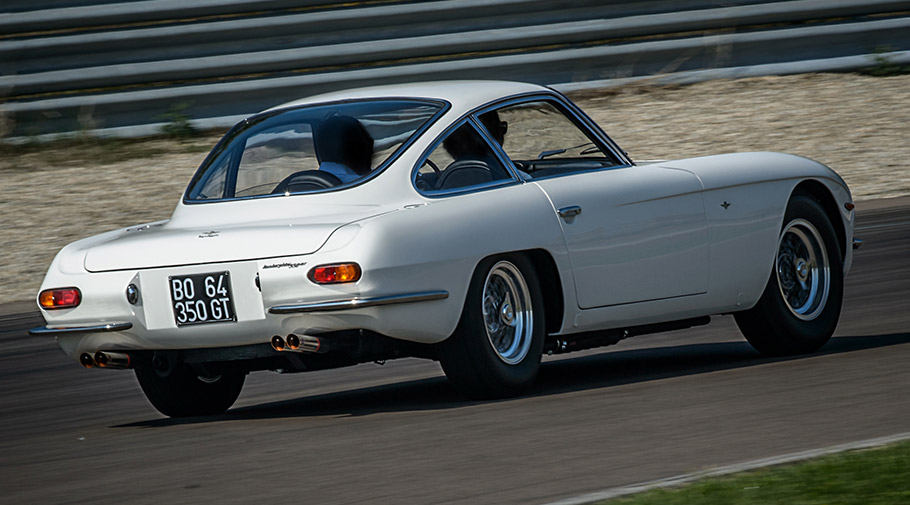 And what about the drivetrain system? The 350 GT is geared with a 12-cylinder aluminum alloy power unit that produces a total of 270hp (201kW) and is paired to a five-speed ZF transmission system that delivers torque and horsepower to all the four wheels. Furthermore, the overall smoothness and responsiveness of the ride was achieved thanks to the special and fine-tuned suspension system and Girling brakes.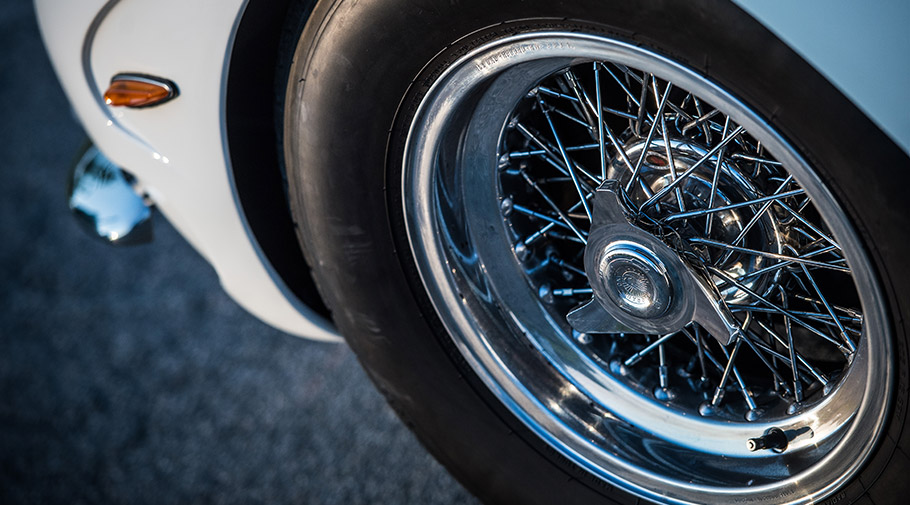 And in case you have missed, this 350 GT model was first revealed at the 1964 Geneva Auto Show and showcased Lamborghini's intentions towards future. We already know the rest of the story, right?
Source: Lamborghini