Roush Reveals Custom 2015 Ford Mustang RS Lineup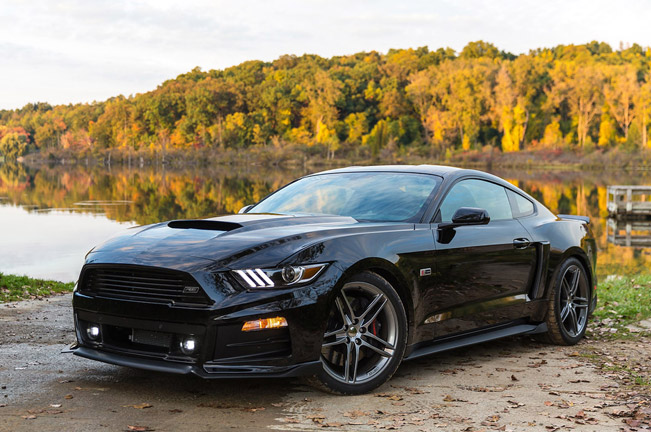 Roush Performance is famous for its customization projects involving muscle cars. Under the lights toady is Roush's latest freshly redesigned Ford Mustang. The aggressive 2015 RS lineup will be built on the Mustang's V6 platform. The first Stage will feature the new turbo-charged Ford 2.3L Eco-Boost motor, while the second - the naturally aspirated 5.0L V8. All of the modified Mustangs will get the R7, or the seventh generation aero-body package.
To go further into details, the R7 kit comprises of an entirely remodeled fascia with integrated aero-pockets, a five-blade upper grille, high-flow lower grille with driving lamps, and a front chin splitter. Along with the aggressive new look, the Stage 1 and Stage 2 get the new ROUSH quad-tip performance exhaust system.
There are also available suspension setups that deliver handling boost as well as new Quicksilver 20-inch Roush wheels. They were wrapped in the Roush/Cooper RS3-S ultra high-performance tires.
Inside, the vehicle was also modified. The cabin now includes Roush embroidered floor mats and a serialized dash badge. There is an optional gauge cluster and leather seating upgrades. There will be also offered several exterior and interior options, including side quarter window scoops, body side scoop, hood scoop and more.
The Mustangs will first be available in manual coupes. Later, the convertible chassis and automatic transmissions will follow. 2015 Roush Ford Mustang Lineup is expected to be available at dealerships in mid October.
Source: Roush