SEAT's UPC Chair celebrates its first anniversary
The SEAT-UPC (Universitat Politècnica de Catalunya) Chair in Sustainable Innovation and Design has successfully completed its first year with the first class of students trained in the application of CATIA V5 industrial design and development to the automotive industry. Amongst other academic acivities, in the next few months the SEAT-UPC Chair will set up the Postgraduate Courses in Car Electricity and Electronics as well as Bodywork and Materials for the Automotive Industry. A doctorate programme will also be started up at SEAT.
The anniversary event of the SEAT-UPC Chair, held at Barcelona's Higher Industrial Engineering School, centred on technology and the human element as factors in safe driving.
SEAT's Vice President for Research and Development (R&D) Frank Bekemeier, underlined "the important role played by the SEAT-UPC Chair in catering to the demand for specialised engineers in R&D which is currently being appreciated in the automotive sector". He added that these study courses "reaffirm the commitment of the company to innovation and quality, elements which should be approached from the standpoint of sustainable design".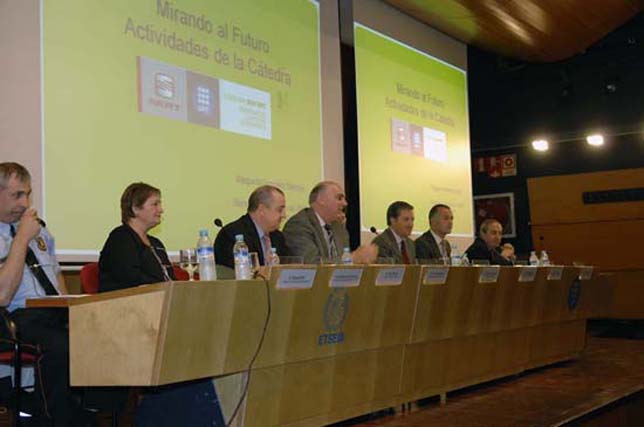 For his part, SEAT's Vice President for Human Resources Ramón Paredes, underlined "the importance of the university-business tandem to provide companies with future competitiveness, taking the human factor as a differentiating element in companies."
The SEAT-UPC Chair came into being with the idea of promoting sustainability as an essential tool in automotive design and innovation, via specific training programmes providing a rapid response to the sector's requirements.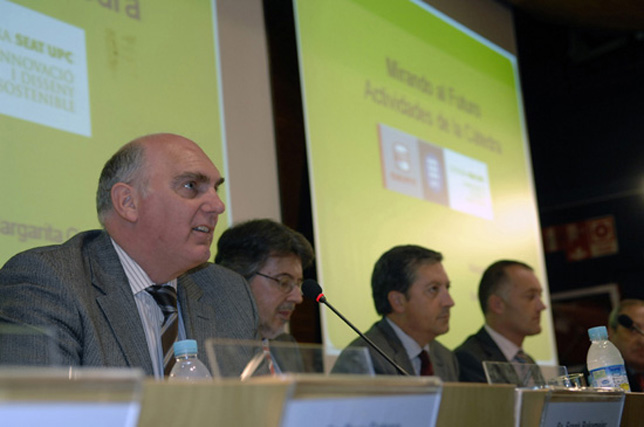 SEAT also collaborates with the UPC's Schools of Industrial Engineering in the running of its Automotive Diploma courses; additionally it liaises with the STA as well as the Polytechnic Foundation of Catalonia in the Masters in Automotive Engineering and Industrial Management. Cooperation between the car manufacturer and the UPC has also lead to the organization of the First International Forum of Information Technologies and Automotive Communication (FITICA '08), to be held in November 2008.