SKODA reveals details for the revised Fabia lineup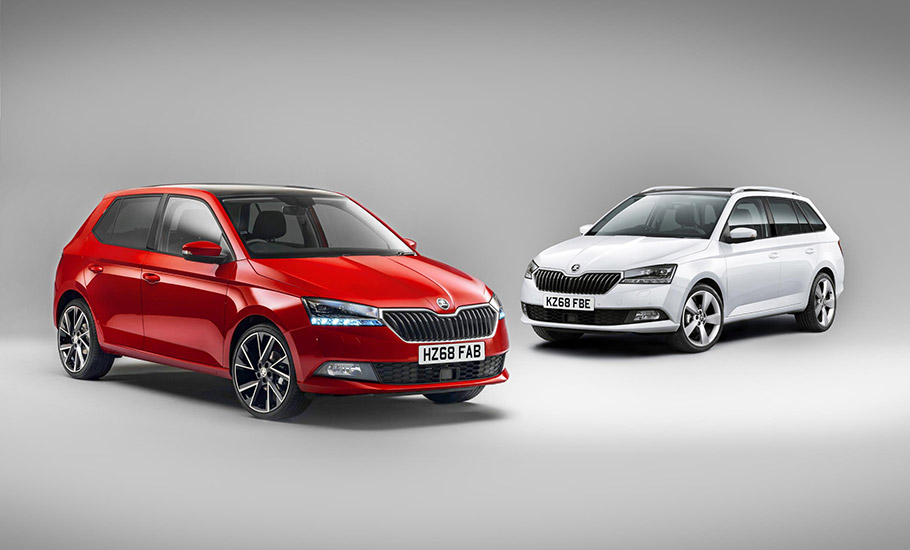 ŠKODA has recently announced some improvements and changes in the Fabia lineup. And finally here we are standing and witnessing all this that was promised. With new all-petrol engine range, boosted equipment goodies and refined engineering solutions, the mighty Fabia is ready to rock the streets!
The revised range will be offered in five well-known trim levels: S, SE, L, Monte Carlo and Color edition. Furthermore, the range features a new three-cylinder power unit that features indirect injection and generates between 60 and 75hp, depending on the model. Also, there are two TSI engines that offer massive power output and agile road behavior – their output varies between 95 and 110hp.
In terms of equipment, every trim level offers something unique and handy and it is expected that the whole lineup would be satisfactory of all customers – the entry level SE comes with fog lights and 15-inch Cygnus alloys, Radio Swing Plus and auto up/down function for the electric windows. SE and L owners would benefit from Amundsen satellite navigation, infotainment online system, special interior lightning and 16-inch Evora alloy wheels.
SEE ALSO: A lucky BMW X3 unit gets an exclusive upgrade. Check it out!
On the other hand, Monte Carlo model enhances the sporty vibe and comes with climate control, LED rear lights, rear electric windows and new seat upholstery. And if someone wants to add a touch to the styling, an optional package is always available – it includes black front spoiler, black roof, black floor mats and carbon-effect dashboard trim.
And as you might have expected, the drivetrain system and equipment are not the only revised features of the new Fabia lineup. The vehicles are aesthetically reshaped and proudly showcase new expression and new exterior design concept – building on the distinctive looks, the models showcase new LED daytime running lights, revised bonnet and grille and new narrower headlights. At the rear we see new design for the rear bumper and overall tight and clean rear-end. Sweet!
So, how do you like the new Fabia lineup? Write down in the comment section!
Source: SKODA