What to expect from ŠKODA KODIAQ as brand reveals first images [w/video]

ŠKODA KODIAQ carries company's new design language into the SUV segment
The debut of ŠKODA KODIAQ will happen in a month on September 1st in Berlin. Since there isn't much time left and the interest must be raised, ŠKODA has just released four images and a teaser video of the upcoming SUV, which is destined to transfer the brand's new design language into the crossover segment.
Since we have a number of photos, let's comment on what we are about to expect from the new model. The aim of ŠKODA's designers is obviously to impress the public in Berlin. The radiator grille appears to be wider than expected, with three dimensional design, and coming in combination with narrow and rake-like headlights. The appropriate question here is whether the full-LED technology featured will be standard on the KODIAQ or not? Well, unfortunately it will come as an option for those keen on goodies like the LEDs.
SEE ALSO: Skoda Kodiaq is here. First images and details reveled!
Next, at the sides we see the athletic shapes of the doors, while the rear's tailgate shows an expressively design forms. The good news here is that the rear lights will be fitted with LED technology as standard, shining in the typical ŠKODA C-shape.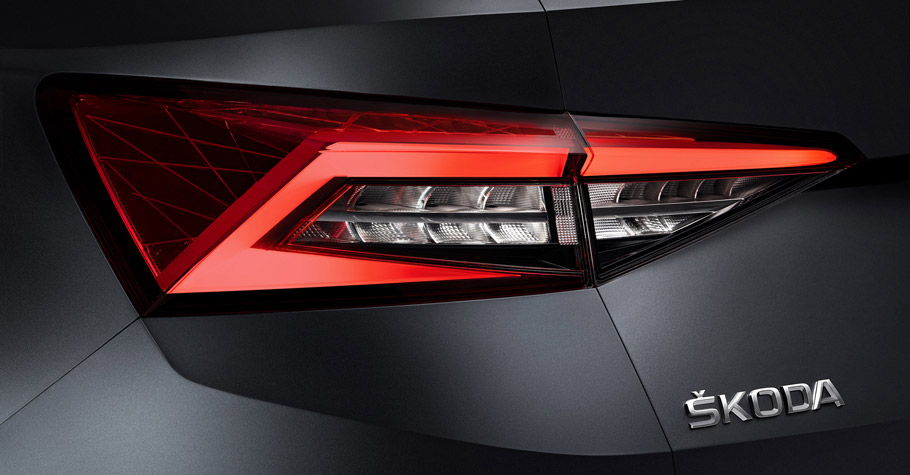 But there are also details we can't see on the teasers in the gallery, which ŠKODA has politely disclosed. First, the KODIAQ is going to offer a large amount of space. Precisely: a capacity of 720 to 2,065 litres, when the rear seats are folded down. If you haven't heard, the SUV will have the convenience of a seven seat option.
In terms of driver assistance systems, ŠKODA has equipped the KODIAQ with Area View, which uses surround-view cameras at the front, rear and in the wing mirrors; Tow Assist and Manoeuvre Assist. The connectivity won't be left inappropriate, because the company has ensured that the innovative ŠKODA Connect mobile online services are featured.  By the way, what we know so far is that they will be divided into two categories: the Infotainment Online services and Care Connect services. The centrepiece of the latter is the emergency call following an accident (it automatically calls emergency if an airbag is activated).
So are you excited for the word premiere?
Video Source: YouTube
Source: Skoda