Skoda Superb Outdoor Officially Launched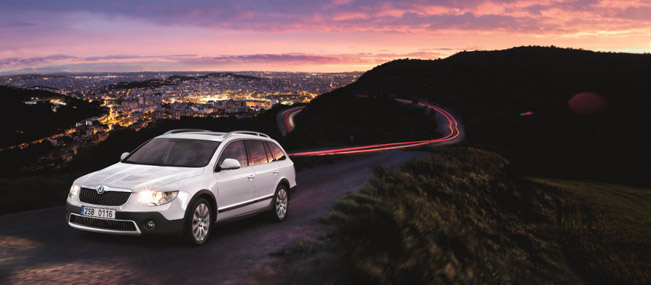 The new Skoda Superb Outdoor, which was announced in June as a new trim to the award-winning Superb Estate, is now officially being launched. The new variant is designed to bring about outstanding grip in the most demanding winter conditions.
Furthermore, no matter the weather, which we all know is at times very unpredictable, the new Skoda is the ideal vehicle for the colder months. Some factors contribute for this statement. First of all it combines the assertive look of an off-road vehicle with the refinement and practicality.
Secondly, its presence on the road is improved even more with the durable protective strips at the base of the doors, bumpers and round the wheel arches. In addition, the vehicle rides on 18-inch Luxon alloys, which come as standard.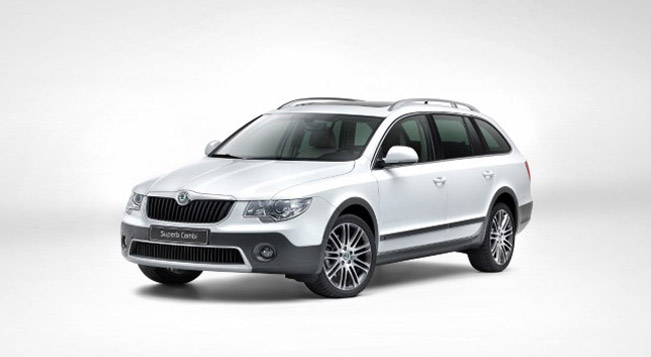 However, at the heart of the capability of Superb Outdoor is a permanent all-wheel drive transmission, ensuring exceptional levels of traction in ice, snow or rain.
Other beneficial factors are the great fuel economy, which is as high as 44.8mpg while the CO2 emissions remain as low as 165g/km. The model is based over and above standard SE trim and adds additional equipment.
This includes a four-spoke leather multi-function steering wheel, Bluetooth for hands-free connectivity, Sunset Glass behind the B-pillar, Hill-Hold Control, Tyre Pressure Monitor, heated windscreen washer nozzles and integrated front headlight washers.
Superb Outdoor will be available in all standard Superb colors and with the option of three engines: the 1.8 TSI 160 hp (118 kW), the 2.0 TDI CR 140 hp (103 kW) and the 2.0 TDI CR 170 hp (125 kW). It has a starting price of just £26 465.
Source: Skoda