speedART Porsche Panamera PS9-300D
Porsche Panamera Diesel is one of the perfect choices on the market, if you want economic GT car. It is powered by a 3.0 liter V6 turbo-diesel with 250 PS (184 kW) and 550Nm (406 lb-ft) of torque.
However, the German tuning specialists from speedART made some modifications for the stylish Porsche.
First, the engine received an ECU re-map, which means additional 50PS (37 kW) and 100Nm (73 lb-ft) of torque. Originally, the car accelerates from 0 to 100 km/h in 6.8 seconds and has a top speed of 242 km/h (150 mph), so the time will be significantly dropped and the top speed will be a lot more. The fuel consumption of 6.3 liters per 100 km will remain unchanged.
Second, PS9 aerodynamic kit is fitted. It includes a front spoiler, a pair of side skirts, rear diffuser, a double wing rear spoiler. There are also new front and rear air intakes. The 22" Five Spoke Competition mono-block wheels fitted with performance tires complete the exterior look.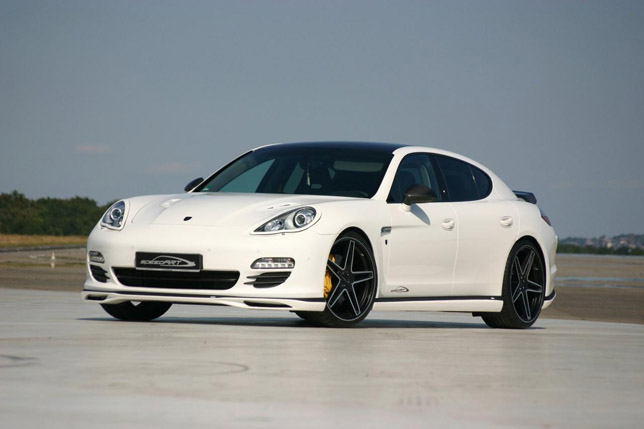 Source: speedART