Subaru Teases New WRX S4 Sports Sedan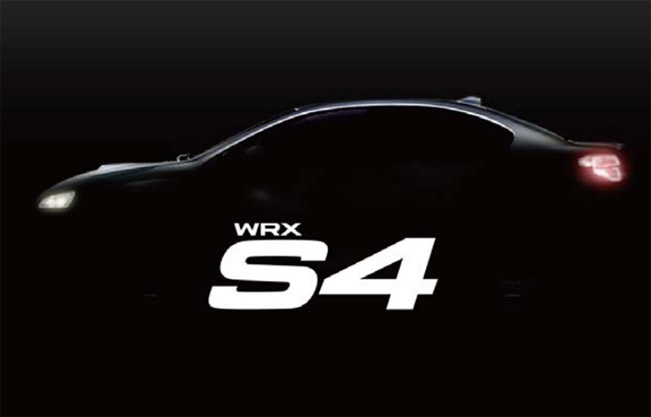 Subaru has released the first teaser image of brand new model called WRX S4, which will be exclusively distributed throughout Japan. The car will be unveiled exactly in one month. In addition, for this occasion the company has launched a special website to reveal the first picture and later in the coming days – additional information. You can visit is just by clicking here.
The all-new sports sedan will be introduced in Japan on 25th of August 25. The WRX S4 will have Subaru's top All-Wheel Drive (AWD) sports performance characteristics. It will also achieve unique overall safety performance with equipment included like the next-generation EyeSight.
The brand also announced that the model will deliver superior environmental friendliness, meaning that it will probably achieve great fuel efficiency, as well as offer high-quality feel. By fusing these values and putting the attention on the AWD system as a core attribute, the WRX S4 is set to achieve new attainments.
The vehicle will enable more drivers to get the maximum of its superb driving performance and in the same time will also offer greater safety and comfort. In fact, the S4 stands for the four attributes of the car: "Sports performance", "Safety performance", "Smart driving" and "Sophisticated feel".
Source: Subaru